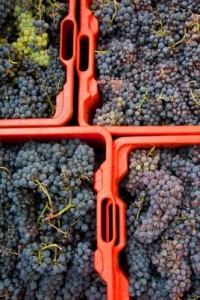 Chianti's New Cousin:  Gran Selezione
Last month, the Chianti Classico Consorzio approved the creation of a new top-tier classification of Chianti Classico DOCG wines to be known as "Gran Selezione."  The term is expected to be approved by the Ministry of Agriculture, and if so, will represent a group of wines "a quality level above" Chianti Classico Riserva.
The first wines eligible to display the term on their label will be those from the 2010 vintage.
In the interest of "keeping it simple." here is a quick look at how this new branch of the Chianti family tree fits in with its brothers and sisters:
Chianti Classico Gran Selezione DOCG:
Must be produced from 100% estate-grown fruit
Minimum 30 months of aging
Is intended to acknowledge vineyard-specific wines
Will represent approximately 7% of the production of Chianti Classico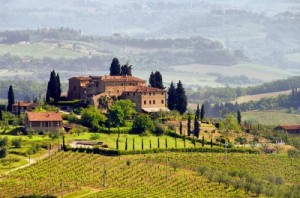 Chianti Classico Riserva DOCG:
Minimum 24 months of aging
Minimum 12.5% abv
Chianti Classico DOCG:
Minimum 12 months of aging
May be released October 1 of the year following harvest
Minimum 12% abv
All versions of Chianti Classico must be a minimum of 80% Sangiovese, produced from grapes grown within the 100-square miles of the designated Chianti Classico region.  Up to 10% Canaiolo may be included, along with up to 15% other red varieties.  Of these "other" varieties, Cabernet Sauvignon and Merlot are often used.
Chianti DOCG
Aged for at least 7 months.  Most Chianti DOCG is allowed to be released March 1 following the vintage year; the sub-zones of Colli Fiorentini, Montespertoli and Rufina require a further three months and not released until 1 June.
Chianti Superiore DOCG may be released September 1st of the year following harvest.
May be made from grapes grown anywhere in the Chianti DOCG zone, with the exception of the Chianti Classico DOCG area.
Minimum 11.5% Alcohol.
Minimum of 70% Sangiovese, may include "other suitable red grapes".
May include up to 6% white grapes; namely Trebbiano and Malvasia
Yield limited to 4 tons per acre
As any serious wine student should know, there are seven subzones of the Chianti DOCG, in addition to Chianti Classico.  Do you know what they are???
For more information::