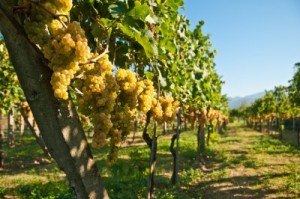 According to the website for the TTB (the Alcohol and Tobacco Tax and Trade Bureau), an AVA is defined as "a delimited grape-growing region having distinguishing features, a name, and a delineated boundary."  The website goes on to state that "these designations allow vintners and consumers to attribute a given quality, reputation, or other characteristic of a wine made from grapes grown in an area to its geographic origin."
Anyone, including a winemaker, landowner, or interested party may file a petition for the recognition of an AVA.  The petition must include:
Evidence that the proposed name of the AVA is "directly related to the location" and that the name is locally or nationally known to refer to the region.
USGS maps with the boundaries of the proposed region clearly marked.
An explanation as to why the geographic boundaries are drawn where they are as well as a description of the distinguishing features such as climate, geology, elevation, or soils that differentiate growing conditions from the area outside the proposed AVA's borders.
While there are no size restrictions, proof must be provided that either total acreage or a broad distribution of viticultural activity across the region is enough to constitute both a "grape growing region" and "an area in which viticulture exists."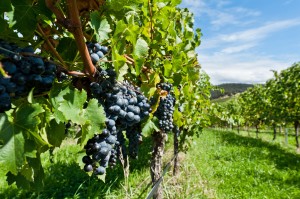 Once an AVA is established, at least 85% of the grapes used to make a wine must be grown in the specified area if an AVA is referenced on its label.
While of course I agree with the official governing body, I also like to think of The American Viticultural Areas like a big, unruly political family.  Someone, it seems, is always trying to take the helm or grab all the attention as the biggest, the newest, or the always-and-forever reigning patriarch. I've been trying to keep up with it all since the AVA system since it began back in 1980.
As of today (March 13, 2013), here are the contenders:
Oldest AVA:  Augusta – Located near the town of Augusta, Missouri, the Augusta AVA was approved on June 20, 1980.
Smallest AVA:  Cole Ranch – Located in Mendocino, California, the Cole Ranch AVA spans just 62 acres.  That's less than one quarter of a square mile.
Largest AVA:  The Upper Mississippi Valley – The Upper Mississippi Valley AVA, approved on July 22, 2009, covers 29,914 square miles and includes parts of Iowa, Illinois, Minnesota and Wisconsin.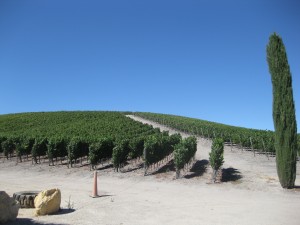 Runners Up:  Coming in at #2, The Ohio River Valley AVA covers 26,000 square miles.  Third place goes to The Columbia Valley at 26,000 square miles.
Happiest AVA Names (Just for Fun):  Fair Play, Happy Canyon, Horse Heaven Hills, High Valley, and Rocky Knob.
Best Use of an Abbreviation:  Sta. Rita Hills
Most Mysterious Names:  Linganore, Lime Kiln, and Jahant (Comment below if you know what they mean!)
For more information: