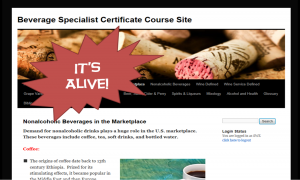 The Society of Wine Educators has just launched an online study course for their Beverage Specialist Certificate program!
This program is ideal for culinary and hospitality food and beverage students, restaurant and retail staff, beverage sales professionals, or interested consumers.  The Beverage Specialist Certificate can also be used as an entry-level course for those planning to pursue higher levels of wine, beer, or spirits certification.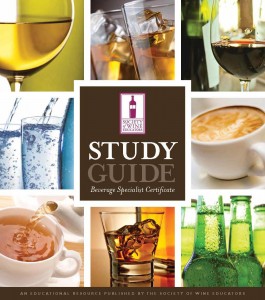 The site offers all the information you need to become well versed in a wide range of beverage topics including bottled waters, coffee, tea, beer, sake, spirits and (of course) wine.  The online course is a self-paced, self-study program that contains all of the information packed into the print study guide, 100% available in an online, mobile-compatible format.  As an added bonus, the online course comes complete with flashcard decks, practice quizzes, and an opportunity to take the certificate exam online.
To take a test drive of the online course, just click here.
If you would like to register, or would like further information on the course, please contact Ben Coffelt at the Society of Wine Educators at bcoffelt@societyofwineeducators.org .