Guest Author Susannah Gold of Vigneto Communications tells us about the lovely Italian tradition known as Avvinare…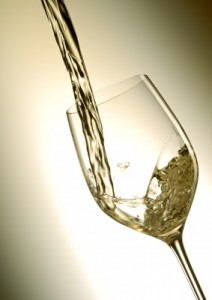 Many people are put off by wine jargon and by certain actions that people take when pouring a wine, whether it be decanting a wine or preparing wine glasses. While it is true that some people just like to put on a show, in many cases all of the pomp and circumstance actually has a practical purpose! Most of us would agree, for instance, that decanting a wine allows the wine to breath and can bring out the bouquet of a "closed" wine.
The Italian have a lovely tradition called "Avvinare" which is a method of preparing the glasses to receive the wine.  While it may appear to be just another wine tasting ritual, the purpose is to make sure the glass is clean and odorless.  Often wine glasses are washed in chlorinated water or have some dust or other substances on their surface. The process of Avvinare will neutralize any unwanted aromas, clean off any dust particles, and leave you with a perfectly primed glass!
Start the process of Avvinare by pouring a very small amount of wine into your glass and swirl it around a bit. This is done to "season" the glass. In fact, it is almost always done with the wine you are about to drink in that particular glass.  After you are finished, pour the wine into the glass of the person next to you and continue around the table until everyone's glass is primed and ready to "receive the wine."
Of course, there is some showmanship that goes into this process, as one would expect with anything that originates in Italy – dramatic flair, creativity, and a thoroughly practical element.  So the next time you take your wine glasses out, see if you too enjoy avvinando (past participle) your glass. It is a practice well worth doing and one that will become second nature to you.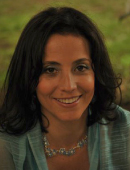 Susannah Gold, CSW, CSS, has been in communications for 18 years. Formerly a journalist for Dow Jones Newswires, Susannah has worked in PR agencies, in-house and on her own. In 2007, Susannah decided to marry her communications and wine interests and the result was Vigneto Communications, a boutique public relations, marketing and educational consulting firm specialized in the food & wine industry. Susannah has worked with numerous wine importers, producers, and institutions such as Vinitaly, Slow Wine, and numerous retail wine stores.
In addition to holding her CSS, CSW, and a Diploma of Wine & Spirits (DWS) from the Wine & Spirits Education Trust, Susannah is one of only a handful of non-Italians in the Associazione Italiana Sommeliers (AIS) and has completed her certification as a Spanish Wine Educator at the Wine Academy of Spain. You can learn more about Susannah and her work at her popular blog, titled quite appropriately, Avvinare.