Guest Author Jay Youmans, MW, CWE, dares to ask the question!
Is Virginia the "Bordeaux of North America?"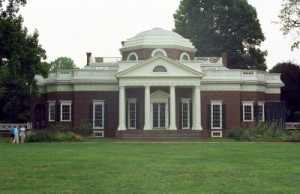 I know that this is a bold, if not outright outrageous, question to ask about an East Coast wine region that is relatively unknown to most of the country. But before you start pelting me with your Napa Cabs and Your Washington State Merlots, hear me out!
I truly believe that some of the red blends being produced in Virginia are closer stylistically to Bordeaux than the vast majority of wines being made in California, Washington, or Oregon.
I was recently honored to be the Judging Director for the Virginia Governor's Cup Wine Competition. This was a large and prestigious wine competition, with 377 Virginia wines entered and 43 accomplished wine judges from all over the world.  If you have attended SWE Conferences before, you might know two of our superstar judges – Shields T. Hood and David Denton, both CWE's.
At the upcoming SWE Conference in Orlando, I will be showcasing the top 12 wines from this year's Governor's Cup Competition, and I find it very interesting that 11 of these wines are blends of grapes you would find in Bordeaux and Southwest France.  Here is a list of the wines we will taste:
Cooper Vineyards – 2010 Petite Verdot Reserve
King Family Vineyards – 2010 Meritage
Lovingston Winery – 2009 Josie's Knoll Estate Reserve (Meritage)
Philip Carter Winery – 2010 Cleve (Petite Verdot/Tannat)
Pollak Vineyards – 2009 Cabernet Franc Reserve
Potomac Point Vineyard and Winery – 2010 Richland Reserve Heritage (Merlot/Cabernet Franc/Cabernet Sauvignon/Tannat/Petite Verdot)
Rappahannock Cellars – 2010 Meritage
RdV Vineyards – 2010 Rendevous (Meritage)
RdV Vineyards – 2010 Lost Mountain (Meritage)
Sunset Hills Vineyard – 2010 Mosaic (Merlot/Cabernet Sauvignon/
Cabernet Franc/Petite Verdot)
Barboursville Vineyards' 2009 Octagon 12th Edition (Meritage)
Trump Winery – 2008 Sparkling Rose (Chardonnay, Pinot Noir)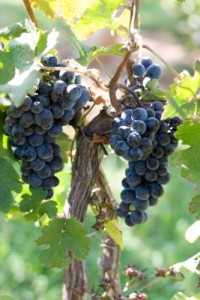 According to the Virginia Wine Marketing Board's "Virginia 2012 Commercial Grape Report," the most widely planted red grapes in the Commonwealth are Bordeaux varieties:  Cabernet Franc, Merlot, Cabernet Sauvignon, and Petit Verdot, in that order.  The number 5 red wine grape is Tannat, a variety found throughout southwest France.  The only other red wine grape with much presence in Virginia is Pinot Noir…and it trails pretty far behind.  As a matter of fact, Virginia grows 20 times more Cabernet Franc and 10 times more Cabernet Sauvignon than Pinot Noir.  (Virginia is definitely NOT the Burgundy of North America.)
Fast Facts About the Virginia Wine Industry:
The Jamestown settlers had high hopes that Virginia would become a major source of wine for the British Empire…so much so that in 1619 they passed a law requiring each male settler to plant and tend at least ten grapevines.
In 1774, Thomas Jefferson, along with Florentine Viticulturist Filippo Mazzei, established vineyards using vitis vinifera grapes on a plot of land adjoining Jefferson's house at Monticello.  Unfortunately, they had very little success, and soon gave up their efforts altogether due to the revolutionary war.  In 1981, a new venture known as Jefferson vineyards began growing grapes and making wine on the historic site.
George Washington, at Mount Vernon, also attempted to grow European grape varieties.  However, every attempt to grow vinifera vines by the colonists met with failure.  Now, almost 240 years later, we know that the main culprit was Phylloxera, as well as other unknown pests and diseases in this new environment.
Beginning in the 1800's, Virginia wines made from Native American grapes were very successful. So much so that, in 1873, a Virginia wine made from Norton, a native American (Vitis Aestivalis) grape variety, was named the "Best Red Wine of All Nations" at the Vienna World's Fair.
At 230 wineries and counting today, Virginia is the fifth largest wine-producing state in the union after California, New York, Washington State and Oregon.
Virginia currently has 6 AVAs.  Click here for a list of The AVAs of Virginia .
The modern wine industry in Virginia has its share of interesting characters:  Dave Matthews (of the Dave Matthews Band) is the proud owner of Blenheim Vineyards in Charlottesville, and Donald Trump (yes, that Donald Trump) bought the former Kluge Estate Winery in 2011.  Now producing wine under the name Trump Winery, one of their specialties is a Cabernet Sauvignon/Cabernet Franc/Merlot/Petite Verdot blend called "New World Red."  It seems The Donald might think Virginia is "the Bordeaux of America" as well!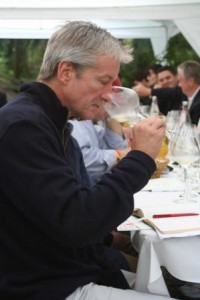 If you have an opinion about whether or not Virginia is "The Bordeaux of North America," would like to, or would like to try these wines and judge for yourself, be sure and join me at this year's SWE Conference!
Jay Youmans, MW, CWE, owns the Capital Wine School in Washington, DC, www.capitalwineschool.com; and Rock Creek Wine Merchants, a sales & marketing consultancy. In addition, he is a partner in Manse Field, a Pinot Noir vineyard in Martinborough, New Zealand.
Jay will be presenting his session, "Is Virginia the Bordeaux of North America?" at the 37th Annual Conference of the Society of Wine Educators in Orlando on Wednesday, July 31st at 4:45 pm.
Click here for more information on the SWE Conference.