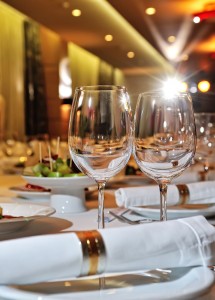 As promised, here is our monthly quiz!
This month, our prize is a copy of the newly revised third edition of Exploring Wine, which just happens to be one of the books included one our newly released suggested CWE Reading List for those studying for the Certified Wine Educator Exam.  It's a beautiful book!
Every month, we offer an end-of-the-month quiz (with prizes, of course) on the last day of the month. Quiz questions cover the educational material posted to Wine, Wit, and Wisdom for the month. This month's quiz has 10 questions that cover the topics and information included in our posts for the month of June. Everything you need to know to pass the quiz is here on our blog!
To refresh your memory, our posts for the month of June were:
Klevener de Heiligenstein and the Alsace Eleven (June 4)
Prince Golitsyn's Award-Winning "Crimean Champagne" (June 7)May 18)
Salta:  The Highest and the Lowest (June 11)
Water and Wine:  Clear Lake, Lake County (June 14)
Gimblett Gravels (June 18)
Coro Mendocino (June 20)
The Winds of Wine:  The Mistral (June 25)
Lands of Two Seasons: The Mediterranean Climate (June 28)
Everyone who takes and passes the quiz with 100% of the questions correct by July 8, 2013 (midnight CST) will have their names put into a drawing for the prize! You can take the quiz over and over again if you like…it's all about the education! The winner will be notified via email on July 9! Click here for a link to the quiz. If you have any questions, contact us at:  bevspecialist@societyofwineeducators.org .