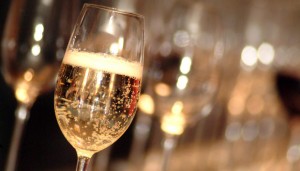 As promised, here is our monthly quiz!
This month, our prize is a copy of the newly revised third edition of Exploring Wine, which just happens to be one of the books included one our newly released suggested CWE Reading List for those studying for the Certified Wine Educator Exam.  It's a beautiful book!
Every month, we offer an end-of-the-month quiz (with prizes, of course) on the last day of the month. Quiz questions cover the educational material posted to Wine, Wit, and Wisdom for the month. This month's quiz has 10 questions that cover the topics and information included in our posts for the month of July. Everything you need to know to pass the quiz is here on our blog!
To refresh your memory, our posts for the month of June were:
Neither Petite nor Syrah…Petite Sirah (July 3)
Lillet. Kina Lillet. (July 6)
Pineau des Charentes:  Extreme Fortification? (July 11)
Maraschinos and Manhattans (July 13)
Blood and Wine – Sangre and Sangria (July 17)
The Wine Formely Known as Tricastin (July 19)
The Cannons of Cape Town (July 22)
The (Confusion of the) Torrontés Family Tree (July 27)
Everyone who takes and passes the quiz with 100% of the questions correct by August 8, 2013 (midnight CST) will have their names put into a drawing for the prize! You can take the quiz over and over again if you like…it's all about the education! The winner will be notified via email on August 9! Click here for a link to the quiz. If you have any questions, contact us at:  bevspecialist@societyofwineeducators.org .