Whew! All of us lucky folks who attended the 37th Conference of the Society of Wine Educators over the last few days are still unwinding from all of the excellent opportunities for wine education, wine tasting, and networking that the Conference had to offer. With a record-breaking attendance of over 370 people, 66+ educational sessions, networking events every night, and three well-attended certification previews; this was one of the best conferences yet.
Here are just a few highlights from the opening session on day one: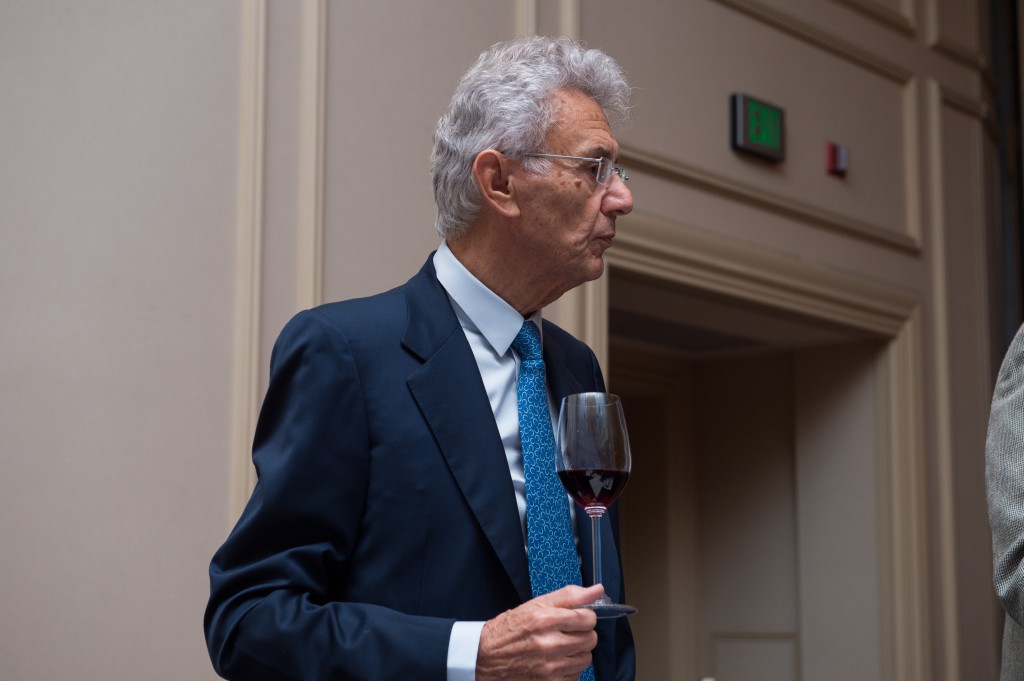 The opening session was an amazing tasting of Beaujolais and Burgundy wines presented by none other than Georges Duboeuf.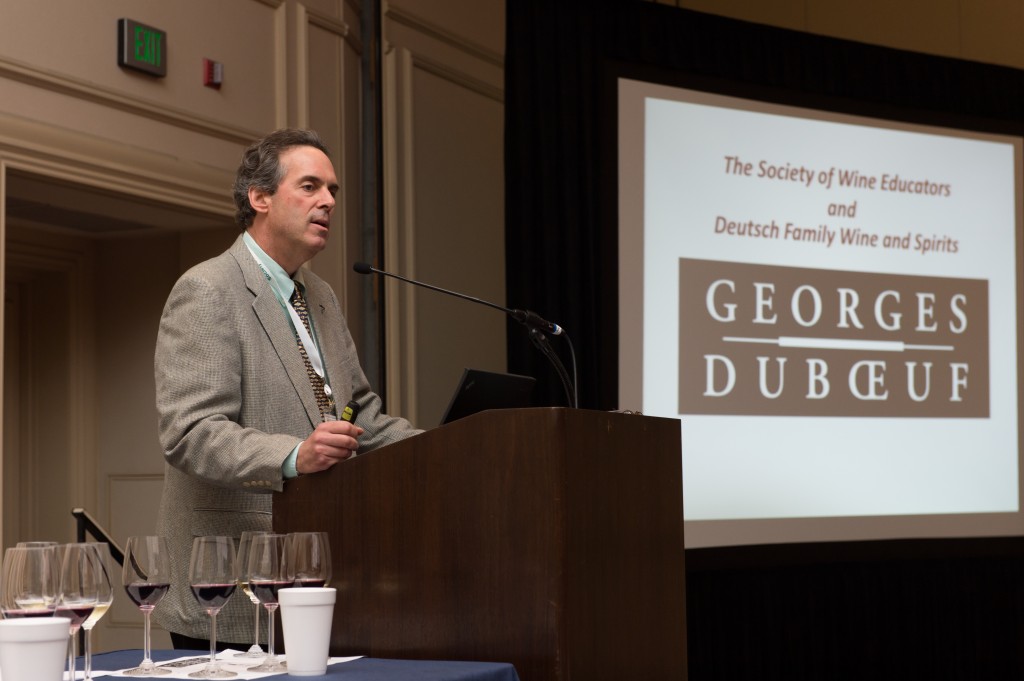 Mr. Duboeuf was graciously introduced by Jorge Hernandez of Deutsch Family Wine and Spirits, who described some of the appellations of Southern Burgundy and Beaujolais, and provided an overview of the wines of the Georges Duboeuf family.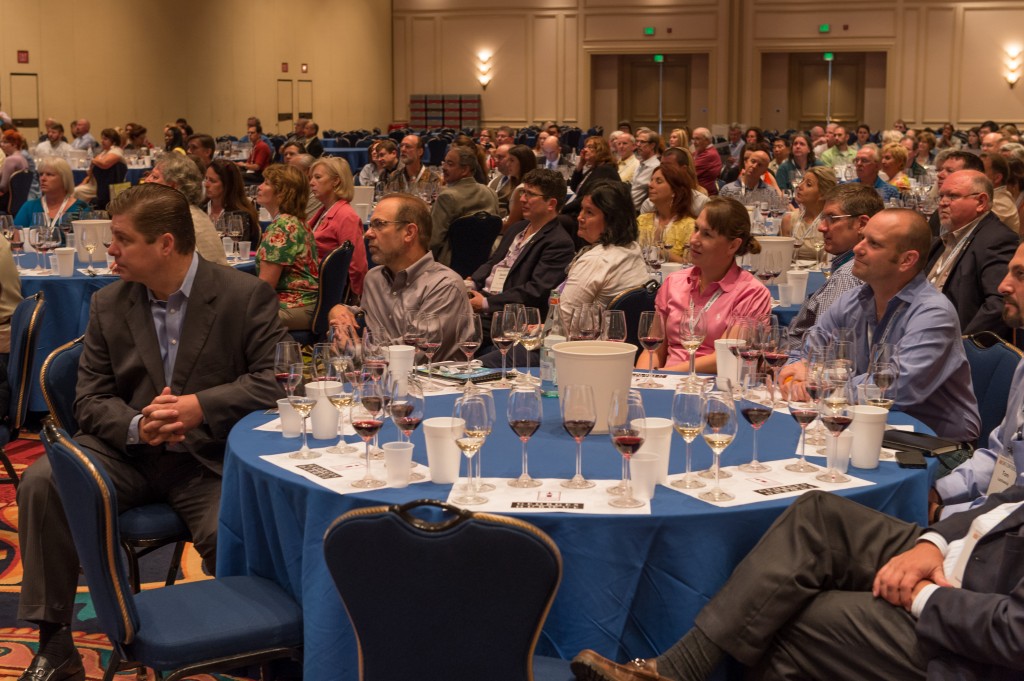 It was a rare opportunity to taste a delightful range of wines while listening to the Master of Beaujolais himself describe the wines.  Mr. Duboeuf also discussed the vineyard settings and winemaking techniques that went into each wine. It was easy to sense (and taste) the care and quality that go into the Duboeuf wines.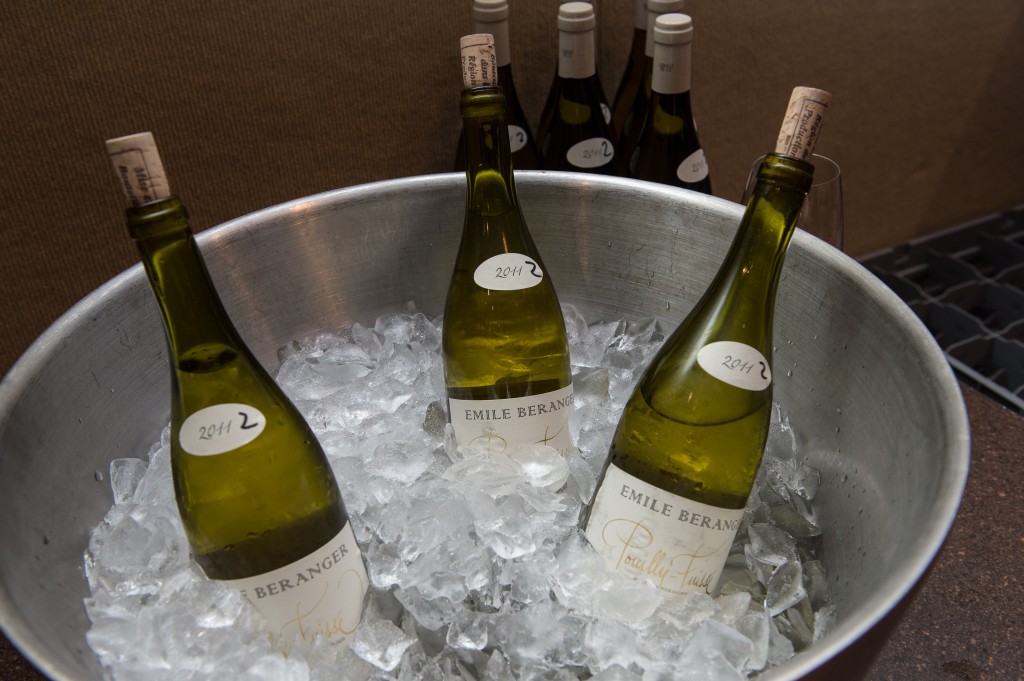 The 2011 Emile Beranger Pouilly-Fuisse is a phenomenal white wine that drinks more like an expensive Mersault. This wine is a sentimental favorite of Mr. Duboeuf, as he grew up in the region of Pouilly-Fuisse and often relaxes with a glass of this wine.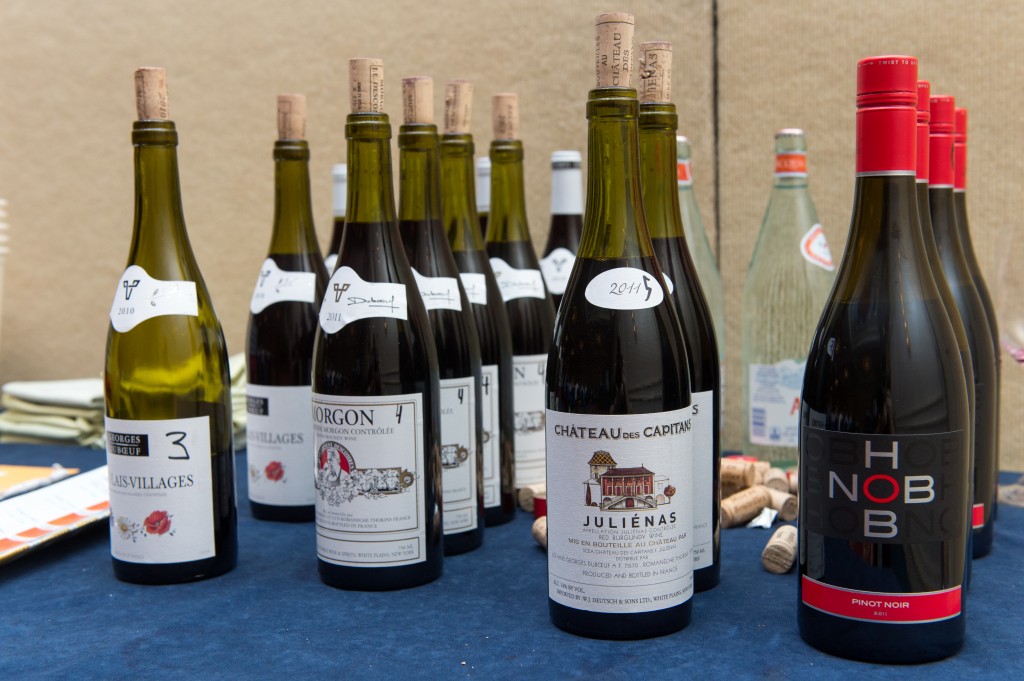 The crowd loved all the wines, and were interested to learn that Hob Nob Pinot Noir, from the Languedoc-Roussillon, is a delightfully fruity-floral-smooth-rich version of Pinot Noir produced by the Duboeuf family for the American Market.