Last week, SWE welcomed its new Executive Committee and Board of Directors.  While many of our board members have served for quite a few years, there are also some new faces in the group as well.  Today we'd like to introduce you to one of our new board members, Missi Holle…and thank her for her service to the Society!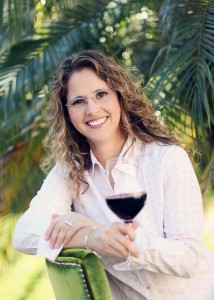 Missi Holle, CSW, CSS is a newly elected member of the Board of Directors for the Society of Wine Educators.  She has over 16 years of experience in the wine and spirits industry, has trained through the Court of Master Sommeliers and has most recently earned the Wine Location Specialist (with distinction) designation through the Center for Wine Origins.
Missi found herself "accidentally" in the beverage industry after earning her Marketing degree from the University of Florida.  Having worked nights and weekends as a server and bartender throughout college, her hospitality experience and the attraction of daytime hours led her to a full time job with a Central Florida wine & spirits distributor.  After 2 years, she decided to try her hand within the Corporate Meetings industry, working for Hard Rock Café and GES Exposition Services before passion led her back into the beverage business as a National Account Manager for Banfi Vintners (4 years) and now Kobrand Corporation (10 years).
Education has always been a focus for Missi and today, in addition to her position as National Account Manager for the southeast US, she is the Education Specialist for the Channel Division at Kobrand.
When not working, her favorite times are spent at the dinner table sharing her husband's home cooked meals and great beverages with family and friends.  She loves to travel and check out new restaurants and bars, enjoys running and a good book!
Welcome, Missi Holle!