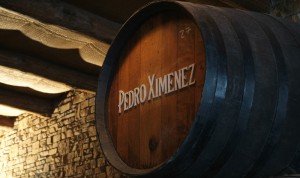 Thin-skinned and not too sharp. It would sound like an insult if hurled towards a person, put for the distinct grape known as Pedro Ximénez, it is just a statement of fact. And it is just those qualities, the thin skin, the low acidity, and an array of other grapey-uniqueness such as extra-large bunches, susceptibility to Botrytis, and berries of uneven size, that make Pedro Ximénez the star of an interesting array of truly unique wines.
Pedro Ximénez is grown widely throughout Andalucía in the south of Spain, including Jerez, Málaga, and particularly Montilla-Moriles. The grape is also grown in small amounts in some far-flung regions of Spain, such as the Canary Islands, Valencia, La Mancha, and Extremadura; as well as parts of Portugal.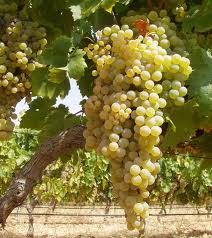 Further afield, Pedro Ximénez used to be quite widely cultivated and is still grown in a few plots in Australia, where it often goes by the nickname "Pedro." Pedro is, not surprisingly, used in some of the "stickies" produced in Australia.
PX should not be confused with PG, although it is hard not to confuse "Pedro Ximénez" with "Pedro Giménez," a grape grown in Argentina and Chile. In South America, Pedro Giménez (Pedro-with-a-G) is sometimes used to produce simple, fruity, dry white wines; but the majority is distilled into Pisco. PG, it is thought, is related to but not identical to PX. Rather, it is believed that Pedro Giménez is native to Argentina, having mutated or descended from the original Mission/Pais grapes that were originally brought to the Americas from Europe, so many centuries ago.
To students of wine, Pedro Ximénez is best known as the third player in the three grapes of Jerez.  Any one of my students can probably recall reciting "Palomino, Moscatel, and Pedro Ximénez" over and over in preparation for the CSW. What is rather surprising, however, is that much of the Pedro Ximénez that makes its way into Sherry is actually grown in neighboring Montilla-Moriles.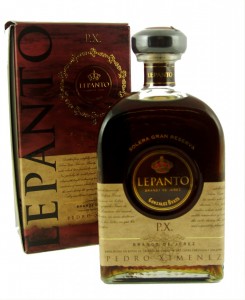 Producers of Sherry are allowed to purchase Pedro Ximénez grapes grown in Montilla-Moriles for use in their wines, as long as the wine is aged in Jerez.  This unusual law most likely came to be as the PX grape variety does not really thrive in the humid atmosphere of Jerez. PX is often used to make sweet Sherries, and is blended with Oloroso to make Cream Sherry.
In Montilla-Moriles, the grape is used to make a variety of wines, including low acid, dry white wines and fortified wines somewhat similar to the various styles of Sherries.  However, the truly outstanding wines of Montilla-Moriles are its rich Pedro Ximénez-based dessert wines, some of which are fortified, and most of which are aged solera-style, like the wines of Jerez.
The extreme heat and rugged conditions of the Montilla-Moriles region produces Pedro Ximénez grapes with extraordinary richness and very high sugar levels.  After harvest, the grapes are dried in the sun for several days. The concentrated, shriveled grapes are then pressed and the resulting rich, thick, syrup is fermented and aged, solera style. The resulting wine is unbelievably dark, rich, and sweet, with flavors of chocolate, caramel, smoke, dates, nuts, and figs.  Montilla-Moriles PX is a natural match for rice pudding, ice cream, or any dessert made with caramel, toffee, figs, dates, hazelnuts, or chocolate.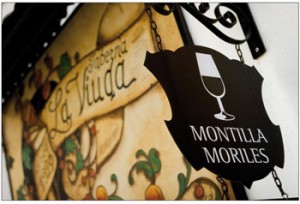 A colorful legend tells that the Pedro Ximénez is indigenous to the Canary Islands, and somehow got transported to Germany where it thrived.  Somehow, somewhere the grape was then smuggled into Jerez in the belongings of a soldier named Peter Siemens who had served under Charles V (1500-1558) in the Spanish Netherlands.
Like many a really good tale, this one is most likely not true, as it seems unlikely that a warm weather grape such as PX would have survived so far north. Current wisdom points towards Andalucía or the Canary Islands as the most probably homeland for Pedro Ximénez, and it is likely that the name was borrowed either from a local winemaker, as  Ximénez/Ximénes is a common name in the area; or from the town of Jiménez near Sanlúcar de Barrameda.