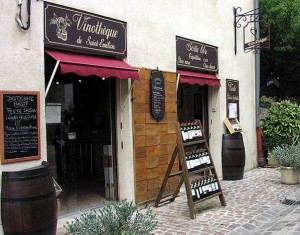 After a one-month break for our Conference (when things just go crazy, you know…) we are back to our monthly quiz!
This month, our prize is great…you will receive one of the first "hot-off-the-presses" copies of our 2014 CSW Study Guide. The new CSW Study Guide will begin shipping in the middle of October, but our lucky winner will get to jump the gun by a few days.
Every month, we offer an end-of-the-month quiz (with prizes, of course) on the last day of the month. Quiz questions cover the educational material posted to Wine, Wit, and Wisdom for the month. This month's quiz has 10 questions that cover the topics and information included in our posts for the month of September. Everything you need to know to pass the quiz is here on our blog!
To refresh your memory, our posts for the month of Selptember were:
Farewell, Vin de Pays du Jardin de la France (September 8)
The Stout Report:  Advice to a Young Wine Professional (September 11)
Chinato:  Cocchi or Cappellano? (September 15)
The Romance of Saint Amour (September 16)
The AVA Shuffle (September 22)
The Rheingau Falls in Line (September 23)
1855:  It was a Very Good Year (September 28)
Everyone who takes and passes the quiz with 100% of the questions correct by October 8, 2013 (midnight CST) will have their names put into a drawing for the prize! You can take the quiz over and over again if you like…it's all about the education! The winner will be notified via email on October 9! Click here for a link to the quiz. If you have any questions, contact us at: jnickles@societyofwineeducators.org .
Update:  Our contest winner this month is Cathey Love…a mobile dog groomer who drives her UPS-sized truck to clients home so that she can "listen to  whine all day and drink wine all night"!! Cathey, whom we met at this year's SWE Conference in Orlando, is currently studying for her CSW Exam.  Congatualtions, Cathey – and good luck with your studies!