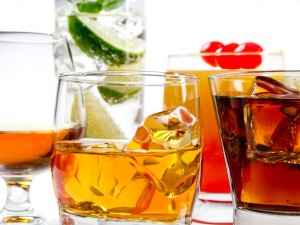 Thanks to  the good folks at Drinks International, we have a new ranking of the best-selling spirits brands in the world.  The products are fascinating…even a well-studied student of the Certified Specialist of Spirits Program might be surprised as to what people are drinking arouond the world.
Here is a list of the top-ten selling spirits in the world, with a bit of commentary for the curious:
1. Jinro Soju – There's no mistake – Jinro Soju, produced in South Korea, is the best-selling spirit in the world.  In 2012, this clear, fresh soju sold 65.3 million 9-liter cases…that's more than double the sales the of the product currently holding on to the number two spot.
2.  Emperador Brandy – Emperador Brandy, produced in the Philippines, has just about quadrupled its sales in the last few years.  Many people attribute this to a wildly successful advertising scheme that features images of success, affluence, and sophistication.
3.  Smirnoff Vodka – Originally produced in the late 1890's in Moscow, Smirnoff is now produced in several different countries, including the United States.
4.  Lotte Liquor BG Soju – Another South Korean Soju, Lotte Liquor BG Soju goes by the name "Chum-churum" in Korea.  The name means "like the first time" ("pure") in Korean. As you can probably imagine, Lotte Liquor and Jinro are "arch rivals" in the  huge market for Soju.
5.  Ginebra San Miguel Gin – Produced in the Philippines, Ginebra San Miguel Gin is a "Dutch Style" gin made from a sugarcane spirit base and (of course) flavored with juniper.
6.  Bacardi Rum – Originally founded in Cuba but now known mostly for its flagship, crystal-clear Puerto Rican rum, Barcardi Rum is produced by the world's largest privately-held, family-run liquor company in the world.
7.  Tanduay Asian Rum – Produced in the Philipines, Tanduay bills itself as "the original Asian Rum" and is made from sugarcane that can be traced back to "ancestral, wild canes" of sugar.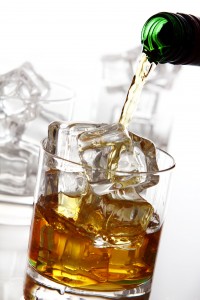 8.  McDowell's No. 1 Whisky – A product of India, McDowell's is marketed as a "Scotch-style Whisky," meaning that the product is made from 100% grain (as opposed to some Indian whiskies, that are made partially or primarily from molasses.)
9.  Johnnie Walker Scotch Whisky – Originally known as Walker's Kilmarnock Whisky, the Johnnie Walker brand was originally sold by John "Johnnie" Walker in his grocery store in Ayrshire, Scotland. The Johnnie Walker brand is now owned by Diageo.
10.  Pirassununga 51 Cachaça – Pirassununga 51 Cachaça is the market leader in Brazil for this popular liquor distilled from fermented sugar-cane juice.  Brazil's national cocktail – the Capirinha, made with cachaça, sugar and lime – is beloved by Brazil's 180 million people, and is growing on the rest of the world as well!  
You can download a full copy of the full report on the Drinks International Website…just click here!