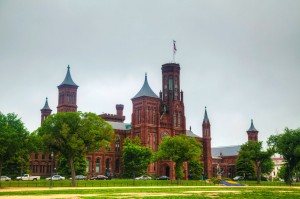 What do Lincoln's top hat, Neil Armstrong's Space Suit, and Chateau Montelena's 1973 Chardonnay have in common?
They are all part of a new collection curated at the Smithsonian Institution called "101 Objects That Made America." Chosen from among the Smithsonian's collection of over 137 million artefacts by Richard Kurin, the Under Secretary for Art, History, and Culture, these 101 objects tell the cultural history of America.
Other artefacts chosen include the American Buffalo and the Bald Eagle from among "Wild America" and Lewis and Clark's Compass, representing "Discovery." Alexander Graham Bell's telephone and FDR's microphone were chosen to represent "The American Voice."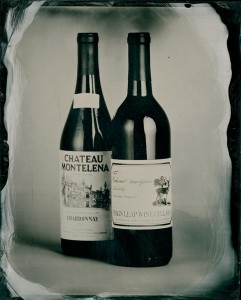 Vintage California wines, represented by Chateau Montelena Chardonnay 1973 and Stags Leap Wine Cellars Cabernet Sauvignon 1973 were chosen as emblematic of "America in the world. The bottles of wine, which are currently on display at the Smithsonian's Museum of American History, are accompanied by the story of the 1976 "Judgment of Paris" wine tasting that brought California wines to the world's stage for the first time, as they won first place in a blind tasting contest featuring California wines vs. French wines, as evaluated by Fench judges on French soil.  Often referred to as "the vinous shot heard 'round the world," the event shocked the Old World wine establishment to the core and set the stage for California wines, and other wines of the new world to come into their own.
See the website of the Smithsonian Institution and Smithsonian Magazine for more information.
Click here to return to the SWE Website.