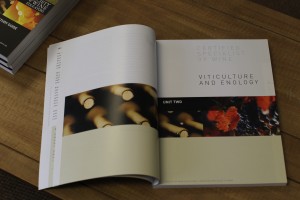 Every month, we offer an end-of-the-month quiz – with prizes, of course.  Quiz questions cover the educational material posted to Wine, Wit, and Wisdom for the month. This month's quiz has 10 questions that cover the topics and information included in our posts for the month of November, 2013. Everything you need to know to pass the quiz is here on our blog!
This month, our prize is a copy of our newly released CSW Study Guide – hot off the presses and in all of its full-color glory!
To refresh your memory, our posts for the month of November were:
Toro de Osborne (November 1)
The Real Thing:  Grenadine (November 5)
Grape Stems into Grappa (November 12)
"The Wine of the Crunchy, Rust-Pink Sands" (November 21)
The Wines that Made America (November 23)
Minervois-La Livinière (November 25)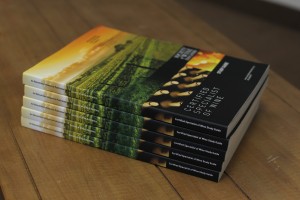 Everyone who takes and passes the quiz with 100% of the questions correct by December 10, 2013 (midnight CST) will have their names put into a drawing for the prize! You can take the quiz over and over again if you like…it's all about the education! The winner will be notified via email on December 11! Click here for a link to the quiz. If you have any questions, contact us at:  jnickles@societyofwineeducators.org .
Update:  Congrats to our winers – Dena, Jonathan, and Keith – we hope you enjoy your new Study Guides!