Do any of these describe you?
At least once a week you freak out because you can't find your phone, and then you realize it's in your hand.
You sleep with your iPad plugged into a charger next to you, within easy reach…or worse…your iPad is in the bed, on the pillow next to you.
You're afraid of flying, not because of claustrophobia or motion sickness, but because they might make you turn off your Kindle for five minutes.
If any of these apply to you, you might be addicted to your P.E.D.  But then, you already knew that!
If you, or someone you love, is a confessed P.E.D. addict, hopefully, life just got a little bit better – because you never have to be without your CSW Study Guide again!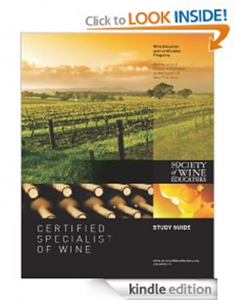 By popular demand (you know who you are…) the 2014 edition of the CSW  Study Guide is now available as an eBook! 
Available through both Amazon and iTunes, the electronic version of the CSW Study Guide has all the pictures, maps, and detailed information you need to study for the CSW Exam – exactly as is contained in the hard copy version.
Click on the Study Guide for a quick link to Amazon.
If you have any questions or comments about our new eBooks, please contact SWE's Director of Education, Jane A. Nickles, CWE – jnickles@societyofwineeducators.org
Click here to return to the SWE Website.