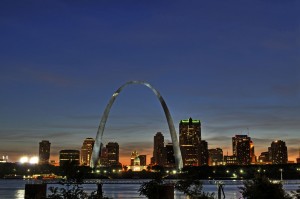 February 28th in St. Louis, MO: We will be having a free day of seminars that will take place at the Hyatt Regency St. Louis at the Arch located at 315 Chestnut Street, St. Louis, MO, 63102.  Sessions will begin at 1pm and will include:
A Snapshot of Classified Bordeaux – Presented by Paul Wagner:  Eight classified growth Bordeaux from the same vintage will clarify the remarkable difference in the seven appellations that are represented in this tasting.  It's a chance to learn the language of Bordeaux, understand the nuances of its wines, and master the big picture of France's most famous table wines.
The Secret Life of Pinot Noir – Presented by Jane Nickles, CSS, CWE: Pinot Noir…it's temperamental, it ripens too early, it has thin skin and it's just plain complicated. It's been called the heartbreak grape, and we've probably all been burned.  At the same time, the  delicious, haunting flavors of a good Pinot Noir – including include cherries, berries, smoke, spice, earthiness, brambles, truffles (and that's just the beginning) – can inhabit your memory like a permanent smile. Join "Miss Jane" Nickles, CWE for a tasting of some excellent examples of this finicky wine and an exploration of the "secret life" of Pinot Noir.  
Blind Faith – Test Your Tasting Skills – Presented by Gary Spadafore CSS, CWE & Guy Stout CSS, CWE, MS:  Join Gary and Guy for a unique presentation that will sharpen your sensory evaluation skills. Do you feel lucky? Well, do you? Attendees will taste four white wines and four red wines and "vote" on their attributes. You will earn points for correct answers and then wager them if you want to increase your point total, all the while increasing your sensory evaluation skills. Prizes awarded for top performers.

Members can join us for an incredible day as we taste and learn about wines from around the world. To RSVP, please contact Ben Coffelt:
bcoffelt@societyofwineeducators.org .
This event is open and free to all current members of the SWE.
Click here to return to the SWE Website.