Today we have another guest post; an in-depth look and unique perspective on the many styles and flavors of Valpolicella…the jewel of the Veneto!  Our guest author today is Ben Steel, a wine educator and writer based in Encinitas, California.  Enjoy!!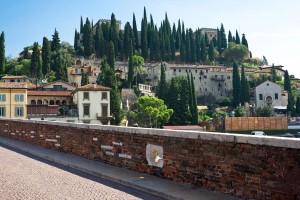 To quote Shakespeare, "it is in fair Verona that we lay our scene." Verona, or the Veneto, is an Italian paradox. It is among the largest producers of Italy's 20 main regions and is home to many of the largest commercial producers and big name mass marketers of the Italian wine industry. At the same time, it is renowned for its stylistic variations of Valpolicella, producing some of the most popular and sought after wines in all of Italy.
Veneto is also one of the biggest producers of quality wine at the Denominazione di origine controllata (DOC) level. The DOC's originally were granted to regions whose geographical characteristics were thought to contribute to outstanding wines, but as the wine from these regions became ever more popular, financial interest overshadowed quality concerns. The DOCs were expanded well beyond their original or "classico" sites, often to inferior regions and allowable yields were greatly increased, resulting in mass-market wines of mediocre quality.  So what was Italy's answer to this dilemma?
Ironically, rather than restricting yields and expansion, they decided to play the labeling game.  Consumers could buy wines from the "classico" sites, but that wasn't enough. To that end, the consortiums created the DOCG, which was supposed to be what the DOC clearly failed to be – a guarantor of quality. Yields are more restricted for the DOCG and there are other stylistic mandates, but here's the rub. As we will see, many of these DOCGs were granted to styles of wine that were produced in the same areas as the now defunct DOC. So what Italy is really attempting to guarantee is that you'll like a particular style of wine, rather than ensuring that wine is necessarily of high quality.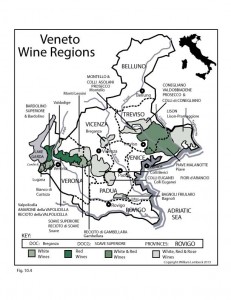 "This is not to say that the Veneto is defined by bargain-rack wine. Soave can be a rich, aromatic, mouth-filling white. Valpolicella can be a luscious, age worthy red. Even Prosecco, the wine for carefree night in Venice, can be a serious sparkler. And Amarone, of course, is Amarone. There's nothing quite like it." – Joseph Bastianich and David Lynch, Vino Italiano: The Regional Wines of Italy.
The Veneto is most well known for its red wines, particularly the various expressions of Valpolicella. The Valpolicella region is often pictured as an open hand whose fingers start in the Monti Lessini range north of Verona, spreading southward along hillside ridges. It is sandwiched between the Soave and Bardolino regions. The "classico" zone reaches from Sant' Ambrogio in the west to Negrar in the east, but many of the outlying areas (Valpentena, Squaranto, Mezzzane, and Illasi valleys) are natural extensions of the zone and there are as many respected producers inside the classic zone as outside.
Valpolicella is historically made from indigenous grapes, of which Corvina Veronese is almost always the most prominent. It's a thick skinned varietal with bright sour cherry flavors, fresh acidity, and firm tannins that forms the backbone of the Valpolicella blends, anywhere from 40-80% of the blend. The other major grape is Rondinella, which cannot compose more than 30% of the blend. It produces fruity, cherry flavored wines, but doesn't really have the chops to make a great wine on its own. Molinara may compose a  small percentage of the blend along with a few other varieties, both internatinal and obscure.
I like to think of the styles of Valpolicella as sisters, each with a unique personality, but obviously related to the others. The various sisters are Valpolicella, Ripasso Valpolicella, Amarone della Valpolicella, and Recioto della Valpolicella.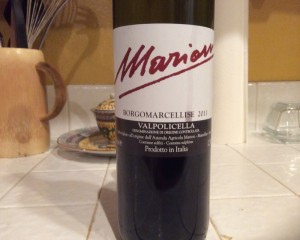 Valpolicella
The youngest sister is Valpolicella. She is known to taste of sour cherries, bright red fruit, and sometimes bitter almonds. She's got a saucy personality and displays a little spice and sass. Basic Valpolicella is light and fruity and best drunk young, but some of the better known producers restrict their yields and produce wines of serious substance. One such producer is Stefano Campedelli and I'll review his wine below.
Marion, 2011 Valpolicella Classico Borgomarcellise is made from extremely ripe grapes that Campedelli rests in old Slavonian casks for up to a year. The wine is a medium ruby color with medium intensity aromas of ripe strawberry, plum, and a rich undercurrent of blackberry. It actually has some of the floral notes that remind me of good Barolo or Barbaresco – roses, sweet tobacco, and churned earth that all combine to make a subtle perfume very reminiscent of Nebbiolo. The tannins are present, but mild and the medium plus acidity is nicely balanced by the fruit. This is a wonderfully balanced wine with a beautiful nose and a palate of ripe fruit along with a Nebbiolo-like floral character. There is a slightly spicy note to the wine that would make it a great accompaniment to a rich Arrabiata sauce.
Recioto della Valpolicella
Recioto is the eldest sister. In fact, all of the other styles of Valpolicella were preceded by Recioto. She was enjoyed in the Roman era when the predominant style was for highly alcoholic and sweet wines because they could withstand long voyages without spoiling. The Recioto, Amarone, and even the Ripasso style to some extent, owe their creation to the appassimento process. The Romans are thought to have developed this process in which very ripe grapes were hung to dry for several months, concentrating sugar, phenolics, and flavor. The process of desiccation not only concentrates the juices within the grape but also increases the skin contact of the grapes, elevating the phenolic end-products of the wine. The drying process further metabolizes the acids within the grape and creates a polymerization of the tannins in the skin which contribute to the overall balance of the finished wine
Following the drying, the grapes are crushed and fermented. In Recioto, the fermentation is halted before all of the sugars are converted to alcohol, resulting in a wine with considerable residual sugar. Recioto della Valpolicella is Italy's answer to Port.
The wine I'll review for this style is Domenico Fraccaroli's 2008 Recioto della Valpolicella Grotta del Ninfeo:  This is a thick, luscious dessert wine that smells like a dark mélange of raisinated, jammy fruit. Imagine chocolate syrup poured over orange peel, fig, prune, blackberry, raspberry liquor, black cherry, and espresso beans highlighted by notes of cinnamon, ginger, and allspice.  This is an all out syrupy orgy of flavor. The wonderful thing about Recioto is how balanced she tastes. Her tannins are bold, but silky. Her acidity is high, but completely balanced and almost unnoticeable due to her residual sugar. This is a big wine, but it is rich and velvety smooth. This wine reminds me of a cross between Vintage Port and Rutherglen Muscat. It has the dark fruit and body of a Vintage Port with the orange peel and spice notes of Rutherglen Muscat.
Amarone della Valpolicella
Amarone is the popular sister. She is arguably Italy's most popular wine, which is ironic since she was created by accident.  The story goes that an unattended cask of Recioto was accidentally allowed to ferment to dryness. The mistake proved a popular one and the wine became known as Recioto Amaro, "amaro" meaning bitter and referring to the tart, almond, and dried fruit flavors of the wine. It was later rechristened Amarone della Valpolicella.
Amarone has become wildly popular, surpassing even Barolo in production at roughly 13 million cases a year. As a result of the rapid increase in demand for Amarone, the local consortium limits the appassimento process to no more than 50% of any harvest, primarily to protect less popular, but culturally important styles such as Valpolicella Classico.
Many of the better known producers fear a potential decline in the standards for Amarone, especially since there are no existing laws to differentiate between vineyards for Valpolicella and those for Amarone. In fact, if you look at the map, you'll see that they co-exist within the same relative delimited areas of Valpolicella Classico and/or Valpolicella Estesa (Valpantena) – there is no separate area for Amarone even though its production has been granted a DOCG.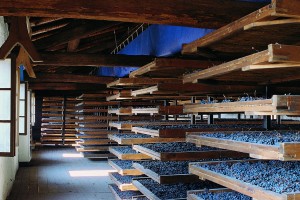 It's all about location – at least according to the people who make Amarone. Hillside vineyards with good southern exposure allow for a gradual ripening due to the marked difference between day and nighttime temperatures. The respite from the daytime heat provided by the higher elevation vineyards allows the grapes to retain more of their acidity and primary fruit, while also developing the thick skins that can cope with the appassimento process. Most producers are adamant that the process produces far superior wines at these higher altitudes that avoid the warmer, damper condition of the valley floor. The worry is that money-driven producers will cash in on the popularity of Amarone and begin making it in these lesser quality valley floors and non-hillside sites. So what, you may ask?
Is there really a difference in the finished product based on where it was produced?  Well, yes…and no. Some famous producers, such as Romano Dal Forno, have set up shop in outlying areas closer to Soave than to Valpolicella, but here's the rub. The wines are vinified in such a way as to compete directly with those wines grown in the more classic regions such that you end up getting wines of comparable quality from widely different zones, which of course puts our entire premise of site-specificity on the fritz; however, it likely that it is the producer's attention to detail that accounts for much of the final product. There is a concern among traditionalists that Amarone might lose her soul to money, but then again, tradition can seem a straight-jacket to forward-minded producers of newer generations. I think it's nice to have a variety of interpretations to choose from.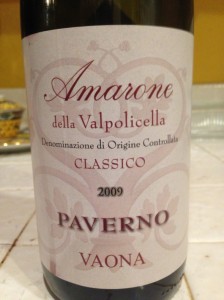 Why is Amarone so popular?  Well, she is deeply concentrated and deeply colored with a big palate of rich dried fruit that accompanies a wine of brooding depth and high levels of alcohol, tannin, and acidity. In short, this is the epitome of the heavily extracted, big wine that is currently so popular amongst consumers (and Robert Parker).
Great Amarone is highly dependent upon the producer so it is worth getting acquainted with some of the best known producers.  Ten of the top producers of Amarone include Accordini, Allegrini, Begali, Le Salette, Masi, Quintarelli, Romano Dal Forno, Sant' Antonio, Speri, and Viviani.
The wine I will review for this region is the Vaona, 2009 Amarone della Valpolicella Paverno. This is a seductive blue-black wine that seems to scream of richness, depth, and intense flavor. Dried fruit tones of raisin, fig, and plum marry well with maraschino cherry and mix of blueberry/blackberry compote.  The fruit is accompanied by leather, almonds, chocolate, and coffee. This is a big, brooding wine glycerine richness, hefty tannins, high alcohol, high acidity and loaded with dark flavors.
Ripasso Valpolicella
Ripasso is the confused sister. She can't decide if she wants to be Amarone or Valpolicella, and in fact, she's something of a hybrid. She's about midway between Valpolicella Classico and Amarone della Valpolicella, offering some of the raisinated fruit and chocolate of the full bodied Amarone, while maintaining the brighter fruit and somewhat leaner profile of the Valpolicella.
The Ripasso sister is conceived in an intriguing process that involves both her younger and older sister. Valpolicella is made in the standard manner of dry wines, but partway through the fermentation process, the pomace (the solid remains of the grapes after pressing) left over from making Amarone della Valpolicella is mixed into the fermenting Valpolicella must so that the wine is "re-passed" over and re-fermented with the Amarone pomace, hence the name Ripasso. During this process, the wine absorbs some of the color, tannin, alcohol, and flavor from the Amarone sister.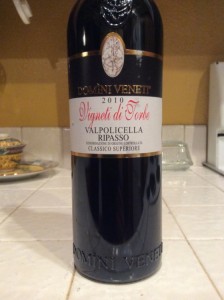 The Ripasso sister is a stellar value offering a complex, but accessible wine with a lot of fruit and depth, but not overwhelmingly so. It is one of the best values in all of Italy and, I would argue, one of the best values in the wine world, period.
The wine I chose for this region is the Domini Veneti, 2010 Ripasso Valpolicella Vigneti di Torbe. The wine is a deep ruby with purple highlights and wonderfully floral bouquet. Cherry, raspberry, strawberry, and even blueberry commingle with roses, leather, dusty earth, pie crust, and a hint of chocolate and coffee. The tannins are much more noticeable than the Valpolicella, providing excellent structure, fairly drying, but still supple. The acidity is medium plus, but well balanced by the tannins and fruit.  This is a silky wine that goes down easy.
The Valleys of Valpolicella offer some of the most intriguing wines in Italy. The youngest sister of Valpolicella Classico offers bright fruit and charming personality. The eldest sister, Recioto, drinks like a vintage port for half the cost. The ever-popular Amarone sister offers a big, rich palate, but with some unique flavors that you just can't find anywhere else.  Finally, the confused Ripasso sister offers much of the appeal and allure of Amarone at a fraction of the cost and represents one of the best wine values on earth.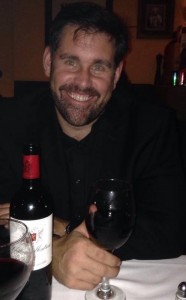 If you would like to try any of the wines featured in this article, you can contact the folks over at Protocol Wine Studio in San Diego, California. All of these selections were taken from their recent wine club release entitled the Valley of Valpolicella.
Our guest blogger, Ben Steel, is the founder of the Global Vine, LLC, a foundation dedicated to the enjoyment of wine through education. Ben is a CSW candidate with the long-term goal of earning the prestigious Master of Wine certification and is currently studying at the Neptune School of Wine, with Peter Neptune, MS.  His long-term goal is to expand his growing company into an internationally recognized wine education business. You can learn more about Ben and the Global Vine him by visiting his website .
If you would like to be a "Wine, Wit, and Wisdom" guest blogger, please contact SWE's Director of Education, Jane Nickles, at jnickles@societyofwineeducators.org
Click here to return to the SWE Website.