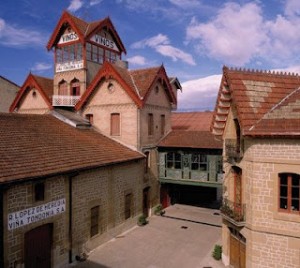 As of the 2013 harvest, Spain might catapult to the top of the wine-producing heap and earn the number one place among wine producing countries.
This news, as reported by the online newspaper "The Local – Spain's News in English," is based on statistics provided by the Spanish Ministry of Agriculture concerning the 2013 crop.  According to the Ministry, Spain produced over 50 million hectoliters, or 6.7 billion (with a "b") bottles of wine in 2013.  This is an increase of 41% over 2012.  This is somewhat of a good news/bad news proposition; its good to be number one, but it also may make the competition to sell Spanish wines on the world market more intense.
The statistics provided by Spain were compared with the self-reported estimates from the French and Italian wine industries. Italy reported producing 47 million hectoliters, and France reported 42 million.
Whether or not this 1-2-3 position remains in place will be seen once the final statistics – provided by the International Organization of Wine and Vine (OIV) – are released in May.
Click here to return to the SWE Website.