Grottino di Roccanova…if you've never heard of it, don't be too hard on yourself.  I chose to write about Grottino di Roccanova because it is so obscure.  If this is the first you have ever read about it, I am sure you are in good company.
Grottino di Roccanova is a small, relatively new DOC located in the Basilicata wine region – which is about as far south as you can go in Italy.  Basilicata is located on mainland Italy's southern border, tucked in-between the "heel of the boot" (Puglia) and the "toe of the boot" (Calabria.)  Perhaps we should say Basilicata is the "instep" of Italy (or maybe not).
In 2009, Grottino di Roccanova was approved as a DOC region and became the fourth DOC located in Basilicata.  It joined three others:  – Matera DOC, Terre dell'Alta Val d'Agri DOC and Aglianico del Vulture DOC. Of course, seasoned wine students may recognize Aglianico del Vulture Superiore as Basilicata's lone DOCG.  The richer, longer-aged version of Aglianico del Vulture received DOCG status in 2010. A wide range of wines is also produced in the region under the Basilicata IGT.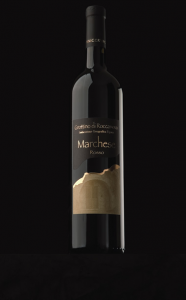 Grottino di Roccanova DOC produces red, white, and rosé wines using primarily Sangiovese for the reds and Malvasia Bianca for the whites. The area itself is part of three communes:  Sant'Arcangelo, Castronuovo di Sant'Andrea Potenza, and Roccanova. The terrain, being made up of hills and mountains in the southern end of the Apennine Mountain Range, is rugged and diverse.
The red and rosato wines of the Grottino di Roccanova DOC are based on Sangiovese, which must be present in the wines between 60 and 85%. The remainder may be made up of Malvasia Nera, Montepulciano, and Cabernet Sauvignon; each of which may be present at levels between 5 – 30%. Any remainder may be comprised of any native red grape approved to be grown in the Basilcata IGT.
The white wines, known as Grottino di Roccanova Bianco, must be a minimum of 80% Malvasia Bianca.  The remainder of the wine may comprise any non-aromatic white variety approved to be grown in the Basilicata IGT.
More information on Grottino di Roccanova DOC may be found on the website of the Cervino Vini Company.
Click here to return to the SWE Website.