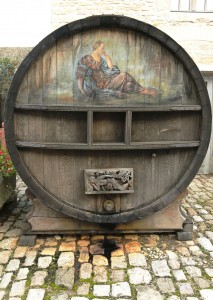 Would you like to be an expert on the wines of Burgundy? If you said yes, it might be a lost cause! Not to dash anyone's hopes, but according to Don Kinnan, CSS, CWE, no one is really an expert on Burgundy – its just far too complex!
I won't confuse you all by calling Don a Burgundy expert, but he certainly is a wonderful and knowledgable Burgundy educator. Don was generous enough to share with us his recent presentation, given to the "World of Pinot Noir" conference held this year in Santa Barbara. I've listened to it several times and learned something every time!
In your (perhaps hopeless?) quest to become an authority on Burgundy, keep an eye and ear out for the following interesting tidbits about the insider wines of the Côte-d'Or. These are the points that really stood out to me!
Marsannay is the northernmost village appellation in the Côte-d'Or, and the only Burgundy appellation which includes red, white, and rosé wines in its village-level AOC.
Fixin is considered to be the "little brother" to Gevry-Chambertin, and has a unique connection to Napoleon.  The Premier Cru vineyard "Clos Napoleon" is named for the Emperor, and the region boasts a a museum as well as a sculpture in his honor. The connection is due to the previous owner of the vineyard, Claude Noisot, who as an Officer in the Imperial Guard accompanied Napoleon to the Island of Elba.
Santenay, located at the far south end of the Côte-d'Or, is known for its use of the "Cordon de Royat" vine training system, used to restrain the vigor of a clone of Pinot Noir unique to the region known as "Pinot fin de Santenay."
Click here to view Don's power point presentation on Slide Share.
Click here to listen to the first half of the presentation, and click here to listen to the second half, both courtesy of Grape Radio.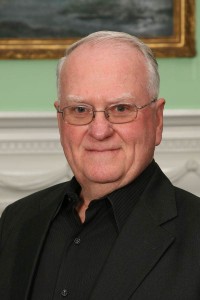 Donald P. Kinnan, CSS, CWE has been in the fine wine trade for over 30 years.  In 1985, after a successful military career, he joined Kobrand Corporation as a sales manager and, in 1992 was promoted to Director of Education.  As such he was responsible for Kobrand's wine and spirits education programs nationwide for over 20 years.
Don is a long-time member of the Board of Directors of the Society of Wine Educators and currently serves on the organization's Executive Committee.
Click here to return to the SWE Website.