Today we have a Conference Preview from Tim Gaiser, MS. Tim will be giving his Tasting Mastery session on Wednesday, August 13th at 1:15 pm. Read on for Tim's take on what this session is all about!
My tasting "Tasting Mastery" seminar is all about best practices.  In my session I'll introduce strategies for all aspects of tasting taken from my interviews with Master Sommeliers, Masters of Wine, Certified Wine Educators, and other top industry professionals over the last several years.  We'll explore the strategies of these top tasters, in particular their methods for establishing a deep focused state of concentration needed for successful tasting, developing a highly acute sense of smell and taste memory, accurately calibrating structural elements, and building complex internal wine maps.  In addition we'll go through exercises to explore all these strategies which can be quickly learned and replicated.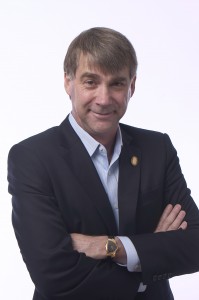 Tim Gaiser is a nationally renowned wine expert and Master Sommelier.  From 2003 to 2011 he served as the Education Chair and the Education Director for the Court of Master Sommeliers, Americas.  He has also served as an adjunct professor for the Rudd Center for Professional Wine Studies at the Culinary Institute of America at Greystone in Napa Valley. Tim has experience in all phases of the wine industry – online, wholesale, retail, winery, and restaurant – including stints at Heitz Wine Cellars in the Napa Valley and Bix and Cypress Club restaurants in San Francisco.  He has developed wine education programs for restaurants, winery schools and wine distributors; and taught classes on wine and spirits at every level of education.  Prior to developing his wine expertise, Tim received an M.A. in Classical Music from the University of Michigan. He played classical trumpet as a freelance professional and as an extra with the San Francisco Opera.