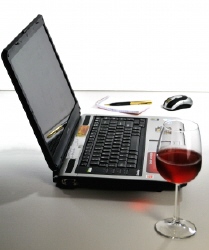 Due to the overwhelming response to our first guided, 12-week, online review course for CSW Candidates, we will be offering another class section, starting on June 16th. This class will be led by SWE's Director of Education, Jane A. Nickles, CSS, CWE.
The course will include weekly "live online" course sessions (tentatively scheduled for Wednesday evenings at 7:00 central), reading assignments, workbook assignments, and "check-out quizzes."  Required textbooks include the 2014 CSW Study Guide and Workbook. The course is free for Professional Members of SWE who have a current CSW Exam Credit.
Participants will be limited to the first 100 qualified applicants, so if you are interested in this opportunity please send an email to Miss Jane at:  jnickles@societyofwineeducators.org
Please note that the class will take a short "hiatus" the week of August 10 -16, when we will all be at the SWE Conference!
Click here to return to the SWE Website.