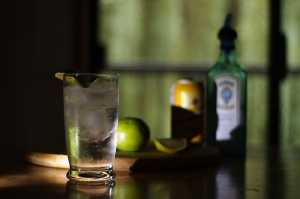 Live, tomorrow (Wednesday, June 4, 2014) at noon central time…SWE is happy to present a SWEbinar all about Gin!
The session is perfect for cocktail lovers, spirits enthusiasts, and most of all…CSS Candidates. If you want to be "up" on Gin before we begin, be sure and read Chapter 3 in your CSS Study Guide before hand.
We'll be talking about how gin is made, some of the crazy, obscure botanicals that go into its production, the various types of gin, and some of the classic cocktails in which gin has a starring role! This session will be led by Hoke Harden, CSS, CWE. Hoke is a wealth of knowledge and an experienced spiritis educator – we are in for a treat!
So pour yourself and Gin and Tonic, a dry Martini, or a refreshing Gin Rickey, and let's talk gin!
Login instructions and a link to the Gin Classroom are found below.  If you have any further questions about our Gin SWEbinar (or any of our other SWEbinars), please contact Jane Nickles at: jnickles@societyofwineeducators.org.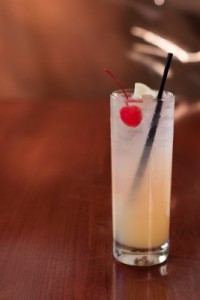 Login Instructions:  At the appointed time, just click on the link.  (Links will be attached to the date and time announcement of each session in the list below and will go "live" a few days before the scheduled date.) When the SWE Adobe Connect homepage appears, click on "enter as a guest," type in your name, and click "enter room." 
Remember that each session is limited to 100 attendees, and that several of our past sessions have reached capacity.  We are hoping to avoid this issue in the future by offering more SWEbinars, but it is still a good idea to log on early!
If you have never attended an Adobe Connect event before, it is also a good idea to test your connection ahead of time.
Link to the Classroom: Wednesday, June 4 – 12 Noon Central Time – The Gin is In – SWEbinar on Gin – CSS Chapter 4  
Click here to view our 2014 SWEbinar Schedule.