Today we have a guest post from Michael Wangbickler. Michael will be presenting his session, The History of California in Six Glasses, next month at SWE's 38th Annual Conference in Seattle, Washington. Read on to hear a bit about the history of California wine!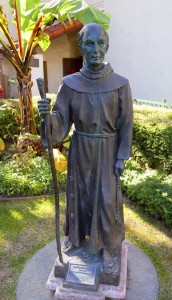 The story of the California wine industry is replete with interesting characters, historical milestones, and wacky situations.
Indeed, the history of wine in California is tied to the history of modern California itself. It all began with the Spanish colonization of the area. During the 18th Century, Spanish missionaries led by Franciscan friar Junípero Serra Ferrer established a series of missions ranging from San Diego to Sonoma. And, of course, the one thing that is absolutely necessary for Catholic mass is nor a chapel or church, but WINE for the sacrament. It was the friar, monks, and their parishioners who first discovered that California provided ideal conditions for the making of good wine.
It wasn't until the 19th century and immigration of other Europeans that California wine became a commercial proposition. The discovery of gold in 1848 in the Sierra Nevada Mountains brought an influx of fortune seekers from around the world. The discovery preceded the annexation of California from Mexico by only about a month, and the following year saw the population of the state explode. While a few made their fortunes, many did not. But, one fact was certainly true… they were a thirsty bunch.
It was a ready and open market for alcohol that spurred many of the early pioneers in the business to plant a few acres and start making wine for the "forty-niner" gold prospectors and others who followed in their wake.
Most of the early stuff was produced from a random assortment of grapes drawn from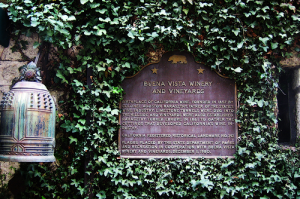 cuttings brought from back east or the "mission" grapes brought by the Spanish. That is, until a Hungarian-American traveler, writer, town-builder, and pioneer winemaker named Count Agoston Haraszthy came onto the scene. In the early 1850s, he established a small vineyard in San Francisco to satisfy local demand, but found the area ill-suited to grape production due to the foggy weather. Finding his way 50 miles north of the Golden Gate to the town of Sonoma, he bought a vineyard in 1857 and named it Buena Vista, meaning beautiful view.
But the self-named Count wasn't satisfied with only owning a vineyard, oh no. He wanted the whole state to be a new Garden of Eden for grapes. In 1858 he penned a "Report on Grapes and Wine of California," which was published by the California State Agricultural Society. With practical advice for planting vines and making wines, it encouraged the planting of grapes throughout the state. In later years, Haraszthy's "Report" was recognized as the first treatise on winemaking written and published in California, and praised as the "first American explication of traditional European winemaking practices."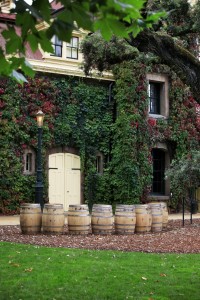 In 1861, Haraszthy made a trip to Europe to investigate the best European vine-planting and winemaking practices and to gather cuttings of European vines. He traveled through France, Germany, Switzerland, and Spain before returning to California with more than 100,000 cuttings of more than 350 different varieties of vines. His efforts in this regard solidified California as a future wine powerhouse and set the stage for those that followed. Too bad he eventually "disappeared" in a Crocodile-infested swamp in Nicaragua. But that's another tale.
While today we tend to think of Napa Valley as the best that California has to offer, the early pioneers settled in other areas, such as Sonoma and Livermore. In 1882, three Czech brothers named Korbel built a winery in western Sonoma County and began making sparkling wine, one of the earliest wineries to do so. A year later in 1883, Carl Wente planted 43 acres in Livermore Valley and began a legacy; Wente Vineyards is still owned and operated by the fourth and fifth generation of the Wente family. Their contributions to California wine include the Wente clone of Chardonnay, which is widely planted throughout the state and the backbone of many great wines from many producers.
Others followed and carried the industry into the 20th Century… Georges de Latour, André Tchelistcheff, Cesare, Peter, and Robert Mondavi, and Ernest and Julio Gallo are but a few of a long list of names of individuals whose vision, determination, and spunk have made California wine what it is today.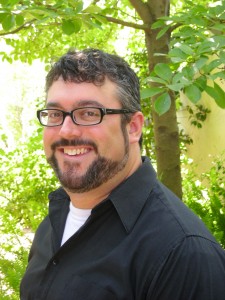 This article is but a teaser of some of the subjects we will cover in my conference session titled "The History of California in Six Glasses." We will taste wines from some of these historic producers, explore what each signifies in their contribution to the California wine industry, and generally have a great time exploring the lives of some of the business' most interesting characters.
Before moving to wine country a decade ago, Michael Wangbickler knew virtually nothing about wine. Undaunted, he threw himself into learning everything he could about the subject and now holds a Diploma in Wine & Spirits (DWS) from the Wine and Spirit Education Trust (WSET) and is a Certified Wine Educator (CWE). Mike currently holds a position at Balzac Communications and Marketing in Napa, California. In addition, he also sits on the Board of Directors for the Drink Local Wine organization. Michael's session will be presented on Friday, August 15th at 3:00 pm.