On Tuesday evening, to start off SWE's 38th Annual Conference in a delightful way, several busloads of lucky diners made their way north to Richland, Washington for a winemaker dinner at Columbia Winery.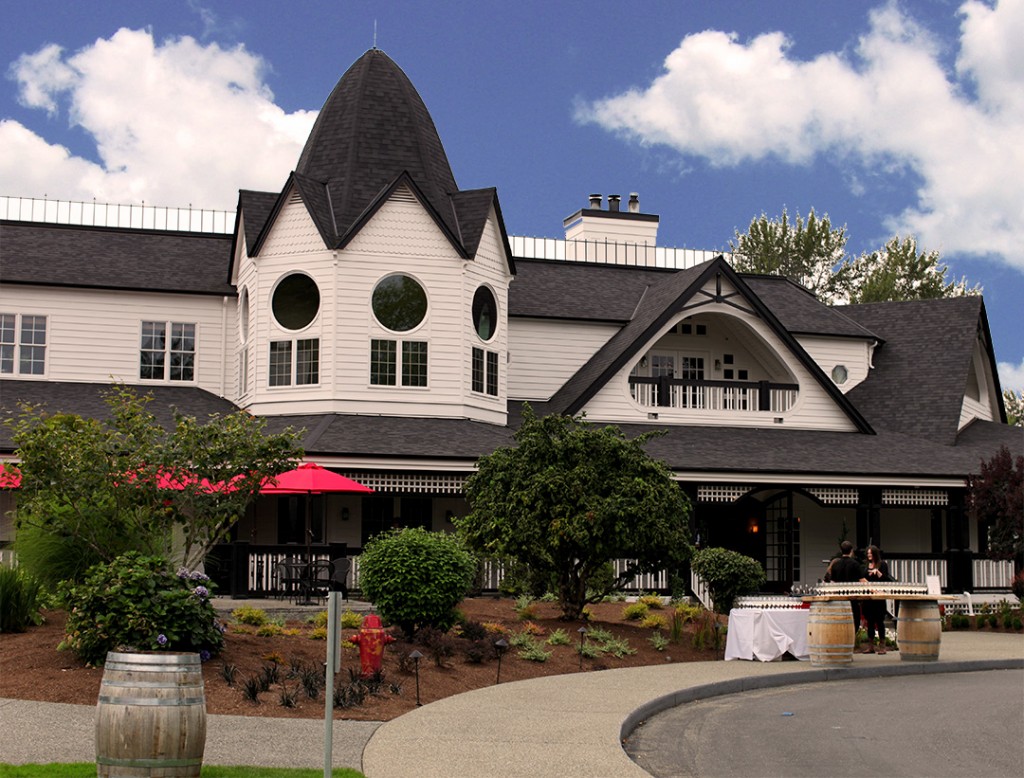 After being greeted in the courtyard by an array of Washington Riesling, guests made their way to the barrel room where a jazz band awaited.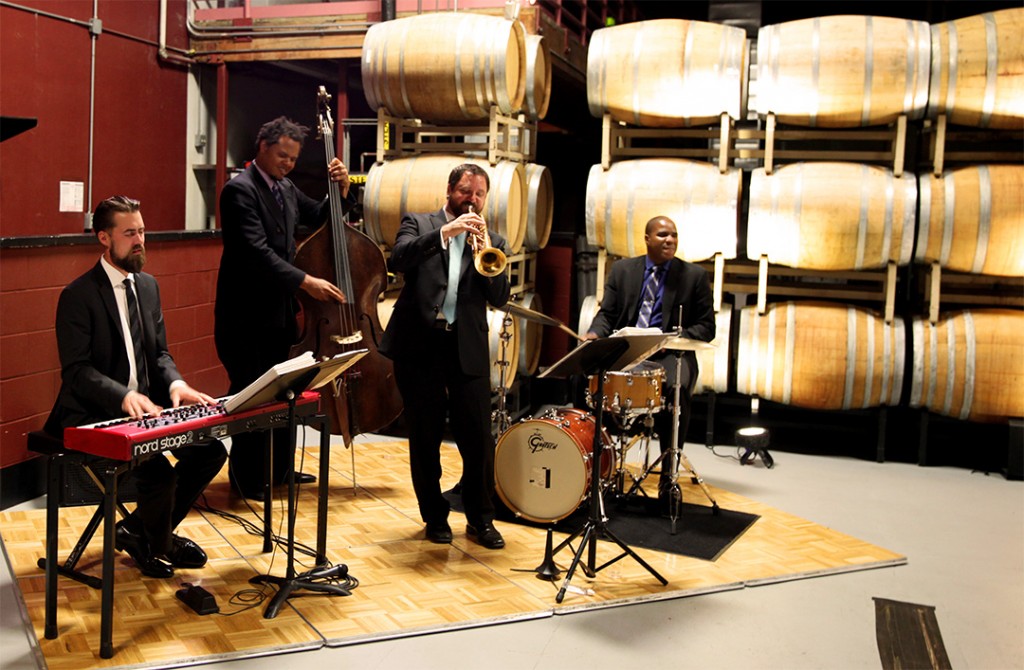 In the barrel room, three of Columbia Winery's wines were paired with local salmon prepared three ways.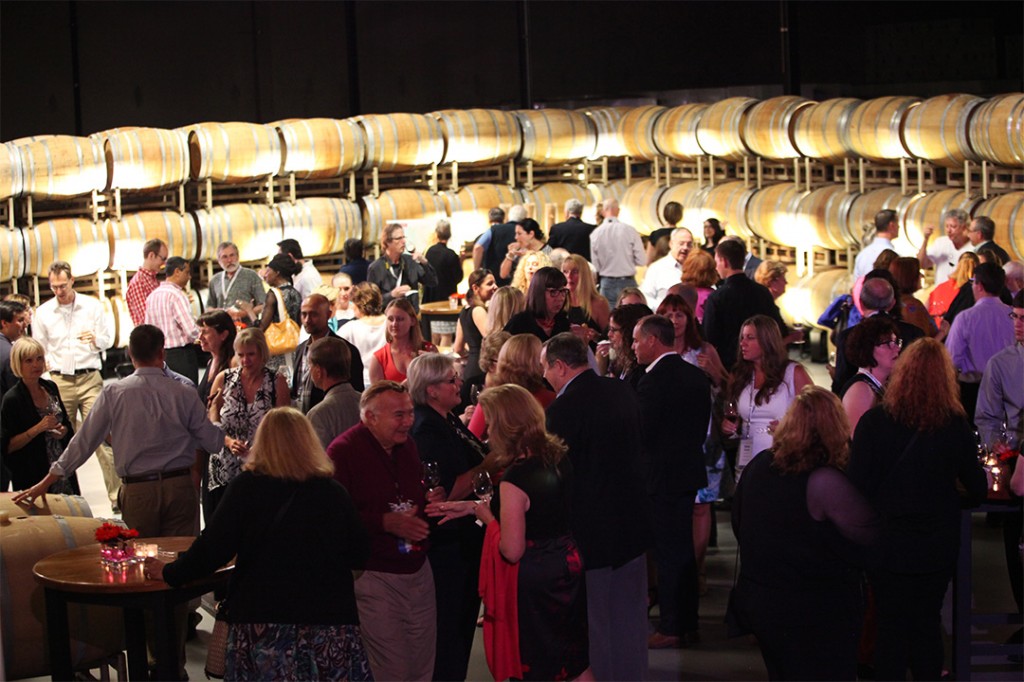 During the dinner, winemaker Sean Hails told us the story of the wines and gave us insights into the chosen pairings. Despite the threat of rain (after all, this is western Washington), a wonderful time was had by all!