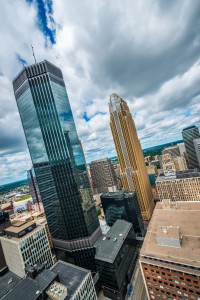 SWE will be hosting a Minneapolis Mini-Conference on Thursday, September 18th! This event will take place at the at The Westin Minneapolis, located at 88 South 6th Street, Minneapolis, MN, 55402.  Sessions will meet in the hotel's "Manufacturing Room" and will run from 1:00pm to 4:00pm.
The sessions for this mini-con will include:
1:00pm to 2:15pm – Sexy, sensuous and seductive – Now that's Italian!!! 
Presented by Neill Trimble, CSW – Join us on a romp through the vineyards of Italy where we taste palate titillating wines from Piedmont,  Veneto and Tuscany – among others.  We will recount some fascinating stories such as how Gavi got its name, how Romeo and Juliet had a role to play in Soave and do you know when the first vintage of Brunello was born.  We will reveal this and much, much more!
2:45pm to 4:00pm – The Secret Life of Pinot Noir
Presented by Jane A. Nickles, CSS, CWE
Pinot Noir…it's temperamental, it ripens too early, it has thin skin and it's just plain complicated. It's been called the heartbreak grape, and we've probably all been burned.  At the same time, the  delicious, haunting flavors of a good Pinot Noir – including include cherries, berries, smoke, spice, earthiness, brambles, truffles (and that's just the beginning) – can inhabit your memory like a permanent smile. Join "Miss Jane" Nickles,  SWE's Director of Education, for a tasting of some excellent examples of this finicky wine and an exploration of the "secret life" of Pinot Noir.
Members can join us for an incredible day as we taste and learn about wines from around the world. To RSVP, please contact Jessica Morse:  jmorse@societyofwineeducators.org. This event is open and free to all current members of the SWE; non-members may register for a $50 fee.
Click here to return to the SWE Homepage.