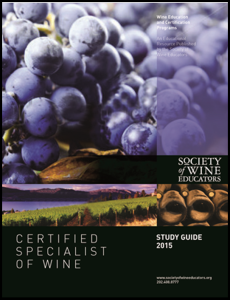 Welcome to 2015! Our 2015 edition of the CSW Study Guide and Workbook is currently at the printer and should start shipping by the end of January.
As you may know, 2014 saw many changes in the world of wine, and we have captured this new information in 2015 edition of the Study Guide. Some of these updates include: Austria's ninth DAC, the new sub-appellations of Paso Robles, new AVAs in Lake County, the Moon Mountain AVA in Sonoma, changes in South Africa's Wine of Origin designations, and new terminology used by the VDP (to name but a few)! In addition, we have re-designed our wine maps to be more user-friendly, updated, and colorful.
CSW Exams: CSW Exams based on the 2015 edition of the CSW Study Guide are already available at Pearson Vue Testing Centers as of January 5, 2015. If you are studying from the previous (2014) edition of the Study Guide, have no fear – you have been assigned a Pearson Vue Test Authorization Code based on the edition of the Study Guide you were issued; and may take a Pearson Vue test based on the "old" version through the end of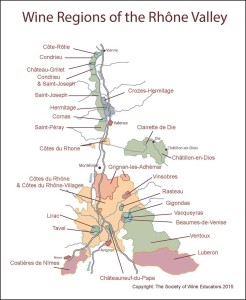 2015. Paper-and-pencil versions of the CSW from now through April 1 of 2015 will be "transitional" exam based on material that is covered in both the 2014 2015 editions. As of May 2, 2015 all paper-and-pencil CSW Exams will be based solely on the 2015 Study Guide.
eBook:  The 2015 edition of the CSW Study Guide will be available as an eBook on Amazon.com and iTunes by March 1, 2015.
Online Prep Course: The CSW Online Prep Course scheduled to begin in May of 2015 will feature the 2015 edition of the CSW Study Guide and Workbook. The aim of the prep course is to get attendees "as prepared as humanly possible" for a successful sitting of the CSW Exam. Online prep courses are available, free-of-charge, to Professional members of SWE who have a valid CSW Exam attendance credit.
Study Guides, Exams, and workbooks may be ordered via SWE's website.
If you have any qustions, please contact Jane Nickles, our Director of Education and Certification at: jnickles@societyofwineeducators.org