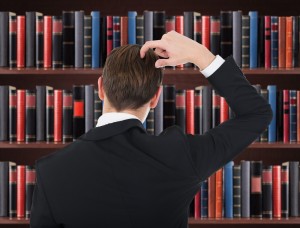 Winemakers in Oregon rejoiced on February 6, 2015, when the TTB finally approved the The Rocks District of Milton-Freewater AVA in Umatilla County, Oregon.  The Rocks, as you may recall, is a tiny area located entirely within the large, dual-state (Oregon/Washington) Walla Walla Valley AVA – however, it resides 100% within the state of Oregon.
During the public comment period for the approval of the AVA, it became clear that most of the wineries that grow grapes within the new AVA are actually located across the state line in Walla Walla, Washington – which makes sense, as Walla Walla is only about 10 miles away.
Keep in mind that The Rocks District of Milton-Freewater AVA is a single-state AVA, located entirely in Oregon. Here's where it gets interesting:  under current TTB labeling requirements, even if 100% of the grapes in a particular wine are grown in The Rocks District, if the wine is produced at a winery located just ten miles away but in Washington State, the wine will not be allowed to use The Rocks District AVA as its region of origin. This is due to the current law that states that in order use an AVA as a wine's appellation of origin, the wine must  "be fully manufactured and finished within the State containing the named region."
The TTB – bless their hearts – have determined that this is indeed a problem.  Several commenters stated that it makes no sense that they could truck their grapes 200 miles away to a winery facility in Oregon and use The Rocks AVA, but if they truck their grapes 10 miles north to their winery in Walla Walla, they cannot.  In response, the TTB "determined that the concerns raised in the comments have merit."
Therefore, the  TTB has proposed an amendment to its regulations in order to allow wines to be labeled with a single-State AVA name as an appellation of origin if the wine was fully finished either within the State in which the AVA is located or within an adjacent State.
This proposed rule is now up for public comment, and will remain so until April 10. At that point, the proposed rule will – or will not – move forward to the next stage! The outcome is yet to be seen, and as we know – it's complicated.
You can read the details of the proposed change on the TTB website
Post authored by Jane A. Nickles, your blog administrator
Are you interested in being a guest blogger or a guest SWEbinar presenter for SWE?  Click here for more information!