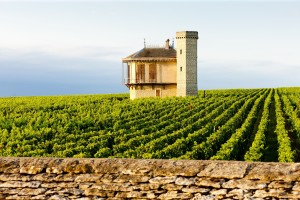 Today we have a guest blog post from Wine Educator Don Kinnan, CSS, CWE – who asks an excellent question: Are the wine gods mad at Burgundy, or what?
Four vintages in succession of meager volumes and circumstances which would challenge the intestinal fortitude of even the most courageous among Burgundy vignerons.  That is what we have seen.
Let's take it year by year.  Leading up to 2010, a killing freeze occurred on the evening of December 21, 2009, inflicting severe damage to the vines.  This, together with a cold, wet flowering period resulted in a very small crop.  The end result was, in vintage 2010, an average of 25% fewer grapes than normal.   But, at least, the quality was excellent.  (Parker Vintage Rating 93-96 Pts)
Vintage 2011  –  The Wine Spectator characterized 2011's growing season as "chaotic".  "Summer occurred in April and May, the year challenged growers with heat, drought, rain, and vine maladies.  It ended with an early and quick harvest."  After sorting, yields for most were down 20-30% from the norm.  (Parker Vintage Rating 90-91 Pts)
Vintage 2012  –  According to the Wine Spectator, "everything that could go wrong, went wrong, with the exception of rot.  The quantity was reduced by 30% in the Cote de Nuits to 50% in the Cote de Beaune.  The silver lining was that, after the losses due to frost, poor flowering, mildew, and removal of sunburned berries, the grapes left on the vines ripened nicely.  (Parker Vintage Rating 91-93 Pts)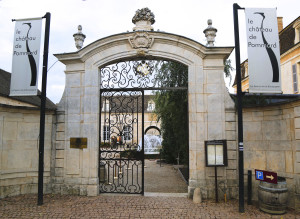 Vintage 2013  –  The Wine Spectator reported low yields due to a wet spring,  poor flowering , severe hail in the Cote de Beaune, and fungal diseases in August.  At harvest time, for many, it became a race between ripeness and rot.  After sorting the grapes, the result was a very low volume harvest.  Allen Meadows, the Burghound, says most good wines are "plump, forward, with exotic aromas, round flavors and soft acidities that provide early accessibilities".  (Vintage not yet rated by Parker)
Some recent data from the BIVB shows the impact of 4 years of reduced production volume on  market supply.  Exports in 2014 were down 12.8% by volume from 2013.  Prior to harvest in 2014, winery stocks had reached their lowest levels in 20 years.
What does this all mean to those of us who like to drink Burgundy wines?  Strong demand and short supply translates into higher prices.  But there may be some relief in sight.
Vintage 2014 produced reasonable volumes and excellent quality, "the best since 2009" said one grower.  Jasper Morris MW and noted author is quoted as saying "with regard to the 2014 vintage, we are talking quality and enough of it to stabilize the market and take pressure off pricing."
—maybe the wine gods have eased their wrath.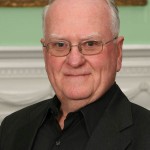 Donald P. Kinnan, CSS, CWE has been in the fine wine trade for over 30 years. In 1985, after a successful military career, he joined Kobrand Corporation as a sales manager and, in 1992 was promoted to Director of Education. As such he was responsible for Kobrand's wine and spirits education programs nationwide for over 20 years.  Don is a long-time member of the  the Society of Wine Educators and former member of the Society's Board of Directors and Executive Committee.
Are you interested in being a guest blogger or a guest SWEbinar presenter for SWE?  Click here for more information!