Today we have a guest post from Annie Edgerton, CSW. Annie tells us about her recent trip to Turkey, and gives us a preview of her 2015 SWE Conference session on Turkish Wine! 
Recently I (somewhat randomly) chose the beautiful country of Turkey as a vacation destination. Normally when making international travel plans, I would opt for places with historically significant wine regions, but the travel package to Turkey was too great to pass up—so I said, "Well, they probably make at least some wine in Turkey, right?"
How was I to know… they make some truly amazing wine in Turkey!
Sure, the grapes are unfamiliar: Narince, Öküzgözü, Kalecik Karası, Boğazkere, Syrah… oh wait – that one you know. Yes, international grapes like Syrah, Cabernet Sauvignon and Sauvignon Blanc—even Sangiovese and Tempranillo—grow well in Turkey, but it's the quirky native grapes that shine and are completely deserving of awareness around the rest of the world.
So, why haven't we all gone nuts over Turkish wine like we have over Greek wine (with its similarly hard-to-pronounce local grapes) or for wine from other niche countries like Lebanon and Bulgaria? Two reasons: Identity and Awareness.
In terms of identity, Turkey is a primarily Muslim country, albeit a relatively liberal one. So many outsiders just assume no one will drink wine, let alone make wine there. NOT TRUE! But most Turks opt for beer, or the local anise-flavored spirit rakı, so it's even hard to get locals excited about their country's wine. For awareness' sake, exports to the US are low, and our market is already flooded with outside-of-the-norm bottlings with powerful champions.
While in Turkey, I was able to arrange a visit to Kavaklidere, the country's largest winery—large in volume and production. It is the only Turkish winery with three centers for grape processing, which reduces the time picked grapes spend in transport from far reaches of the country. (Most Turkish wine regions are in the western half of the country, although there are a few notable areas in the conflict-ravaged east.) Their portfolio consists of forty-nine different wines (yes, that's a lot!) ranging from basic entry-level wines up to multiple award-winning prestige offerings, and including semi-sweet, sparkling, and even fortified selections.
I won't bore you with details about the little old ladies who come in to destem the grapes by hand, or the length of maceration time for each grape, or the storage capacity of their tanks… but I will say that the effort and desire to run a modern facility that produces wine which could be competitive in an international market is quite strong. My contact Mr. Önur Özgül said with almost a fervor, "This is where wine came from in the beginning. Wine is a culture in Turkey; we need to develop this culture."
Kavaklidere does export twenty percent of their production, mostly to Turkish restaurants in other countries. They would certainly like to raise brand awareness at home, but Mr. Özgül said their "goal is to present our wines in international markets, not only in Turkey." And recently, their efforts have intensified and paid off—over the past six or seven years, they've attended more and more international wine competitions, and the medals have started to pile up.
In addition, Kavaklidere is proud that in a historically male-dominated society, both their prior and current winemakers are women, and also that their company's team is mostly young with many women members. It is a vibrant, modern group, passionate and ready to bring Turkish wine to the world.
In my seminar, "Let's Talk Turkey," we will taste through an array of fascinating indigenous grapes (and some international ones,) giving a first-hand look at the unique terroir and bounty of this storied land.
So many Wineaux have gone gaga over Turkish wines once we've had the privilege of tasting them, and are doing what we can to encourage awareness, importing, and distribution. It may seem like a bit of an uphill battle, but once I had the idea to share Turkish wines with my fellow SWE members, I honestly couldn't wait. I hope to see you all at the seminar, and I look forward to acquainting you with the delectable wines from Turkey.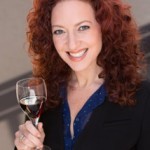 Annie Edgerton, CSW, has been working in the world of wine for over 20 years. She is a wine appraiser and consultant, and a wine educator and writer. You can read her musings on her blog: wineminx.blogspot.com, find more information at www.WineMinxAnnie.com, like her on facebook at "Wine Minx" and follow the tweeting @WineMinxAnnie. Annie's session, "Let's Talk Turkey – Discovering the Charms of Turkish Wine" will be presented on Wednesday, August 12th at 1:15 pm during SWE's New Orleans Conference. Cheers, Wineaux!