Today we have a Conference Preview about a fascinating session to be presented by a father-and-daughter team, Stephen and Maria Ghiglieri.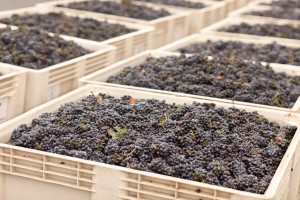 Session Title: The Spectrum of Wine Flavors: How Viticultural and Pre-Fermentation Practices Effect Wine Aroma and Taste
We've all heard the statements: "Great wines are made in the vineyard" or "there are no great winemaker's just great grapes". Our view is from another saying: "great grapes don't grow or make great wine by themselves". It's the close partnership between the grower and winemaker that yields great wine.
Our discussion and tasting will explore how the decisions made by these partners affect wine flavor. We will consider the influences of terroir plus water, canopy and nutrient management on specific wine flavors and examine what defines a "great grape". In addition we'll discuss how color and flavor are affected by harvest decisions and pre-fermentation fruit handling.
We think Harold McGee and Daniel Patterson said it best in their 2007 New York Times article "Talk Dirt to Me": "We don't taste a place in a wine. We taste a wine from a place — the special qualities that a place enables grapes and yeasts to express, aided and abetted by the grower and winemaker".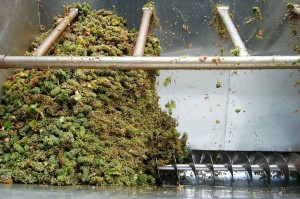 About the speakers:
Steve Ghiglieri, CWE was the Plant Manager for Anheuser-Busch at their Houston Brewery until he retired in 2009. During his 28-year career with the company he held a number of positions including Brewmaster and Director of International Brewery Operations where he was responsible for operations in China, Philippines, Brazil, Argentina, and multiple locations in Europe and Canada. He is a graduate of the University of California at Davis where he earned his BS in Fermentation Science and MS in Food Science.
Growing up with Stephen Ghiglieri as her father, Maria Ghiglieri's exposure to the wine and beer industry started early, but it wasn't until 2011 while living in Chicago that she became serious about enhancing her wine knowledge. After being introduced to the SWE she earned her CSW in 2013 and is currently studying to take the CWE exam. She has been a wine judge at the Houston Livestock and Rodeo Wine competition for the past two years. Maria is a graduate of the University of Washington in Seattle.
Stephen and Maria's session, "The Spectrum of Wine Flavors: How Viticultural and Pre-Fermentation Practices Effect Wine Aroma and Taste" will be offered as part of the 39th Annual Conference of the Society of Wine Educators to be held this August in New Orleans. The Ghiglieris' session is scheduled for Thursday, August 13th at 8"45 am.