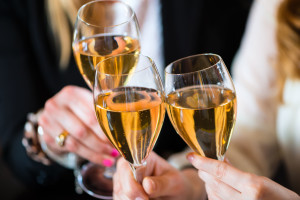 Today we have a 2015 Conference Preview from Sarah Malik, CWE who tells us about her session on "Blightly Bubbles – English Sparkling Wine!"
The history of English wine production dates back to the pre-Roman times. England had strong ties to Italy and France and therefore saw no real need to make wine. Ever since the Romans invaded England in 43 AD England has seen continual but often sporadic wine production up to this current day, but it has only really been in the 15-20 years that the wine production has been more prolific. 
This past year, 2014 interim reports from the winemakers predicted that this was going to be one of the best years ever for English sparkling wine. The UK has just released its production records and the 2014 predictions appear to be spot on with 47,433 hectolitres being produced (approximately 6.3 million bottles) which is a 42% increase in volume from the previous year. This was a very different story from 2012 when Nyetimer, one of England's largest estates, announced it was making no sparkling wine due to the difficult growing season.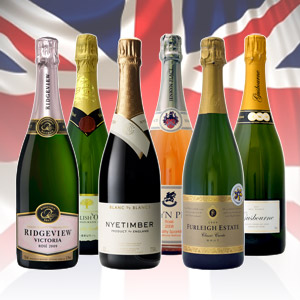 Across the country, the quality is also proving to be excellent. Bob Lindo of Camel Valley Vineyard in Cornwall has even declared 2014 "The Vintage of Dreams." Mardi Roberts, from the Ridgeview Sparkling Wine Estate added, "The base wines are already fantastic, and we truly believe that 2014 will be a vintage to remember." 
Julia Trustam Eve, Marketing Director of EWP (English Wine Producers) has said of the 2014 vintage, "Over the last years, we seem to be continually breaking our own records – and the 2014 figures surpass everything. There's no doubt about it – English wines really are on an upward trajectory. As if to prove her statement, in December 2014, the IWC (International Wine Challenge) awarded 26 medals to English wines, with three English sparkling wines from the county of Sussex winning gold.  
This session will showcase some of the best sparkling wines England has to offer. England has no "official" analysis of the styles of wine produced, but estimates from the EWP (English Wine Producers) and the UKVA (United Kingdom Vineyards Association) prove that sparkling wine now makes up two-thirds of production. Chardonnay and Pinot Noir are the most planted varieties in the country, with 230% growth in the last 8 years.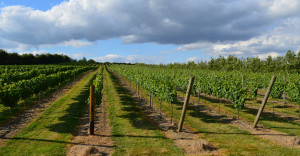 Sarah Malik is an Associate Professor at Johnson and Wales University in Charlotte, NC. Her focus is wine education. She worked Bass Charrington Breweries and West Midland Taverns in the UK before joining Hilton International and Queens Moat Houses as a Food and Beverage Manager. She eventually moved to Switzerland where she taught for five years in Hotel Consult, Le Bouveret and DCT in Lucerne, Switzerland. Sarah has received a Sommelier Diploma from the International Sommelier Guild, and has completed WSET Diploma with Merit and is a certified WSET Educator. She holds the CSS, CSW, and CWE certifications from the Society of Wine Educators, where she has been a member for many years. 

Sarah is also an International Bordeaux Wine Educator and has successfully completed the Napa Valley Wine Educators Academy. Recently she participated in the Banfi Vintners Scholastic Trip to Italy and has just spent one week in Napa Valley visiting numerous vineyards. 
Sarah's Session, "Blighty Bubbles – Can English Sparkling Wines compete with the Best?" will be held on Wednesday, August 12 at 3:00 pm as part of the 39th Annual Conference of the Society of Wine Educators.