Today we have a guest post from Harriet Lembeck CWE, CSE who tells us about some excellent wine books to build your library – or give as gifts – for the holidays and beyond!
With books like these, you can increase your knowledge, grow your confidence and be a wine-and-spirits resource for your customers!
The Best of the Reference Books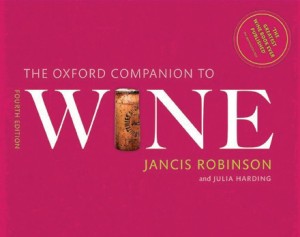 The Oxford Companion to Wine, Fourth Edition—by Jancis Robinson MW and Julia Harding (Oxford Companions, $65.00, 912 pages [hard cover]). Two years plus a lifetime in the making, this completely revised edition lists, up front, 300 completely new entries (in case you doubted that you need this now) totaling over 4,000 entries, spread over a million words. No detail goes un-scrutinized, clichés are exploded, and the list of over 180 contributors is a Who's Who of wine industry greats.
In addition to the hard copy version, it is available as an e-book, and also may be found on Jancis' "Purple Pages" member-only section of her website. When you need something quickly, this enormous book is completely searchable on line.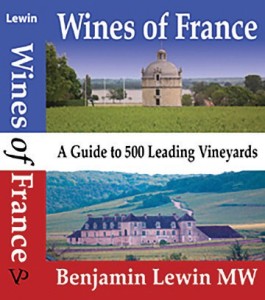 Wines of France, a Guide to 500 Leading Vineyards—by Benjamin Lewin MW (Vendange Press, $45, 670 pages [hard cover]). Here is a comprehensive listing of the most important French vineyards. The first 375 pages review 10 regions, along with a look at the current state of, and challenges to, France's wine country. The balance of the book has detailed profiles of the best producers, especially of you want to visit, or carry their wines in your store. Illustrations are gorgeous, and make you want to start packing.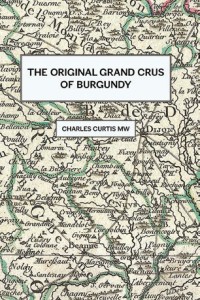 The Original Grand Crus of Burgundy—by Charles Curtis MW (Wine Alpha, $19.99, 257 pages [soft cover, including two Appendices, Bibliography and detailed index]). A scholarly study here, where Charles Curtis has researched treatises on Burgundy vineyards from 1855 and earlier; and reconciles these historical tracts with today's AOCs.
The treatises, from authors such as Dr. Jules Lavalle, Dr. Denis Morelot and André Jullien, were written in French, which Curtis had to translate.
If you've been hazy about lieu-dits, climats, and crus, they are clarified here. This book journeys through Burgundy  commune by commune, and inspires you to research your own purchases more thoughtfully.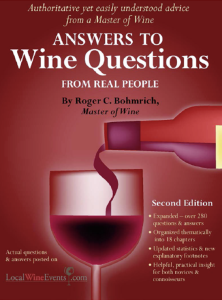 Answers to Wine Questions from Real People, 2nd edition—by Roger C. Bohmrich MW (Kindle, $4.99 [compatible with other devices as well]). This is not trivia, and this book covers a great range of topics. With this in your tablet, you can answer questions quickly and smartly.
Bohmrich covers topics like knowing which wines will be sweet or dry, and how one can tell; how wine is made at all; how to describe a wine; the significance of ratings; wine and health; wine storage; wine service and reasons for decanting; wines of the US and the world, and lots more. When consumers seem shy about asking, you can jump in with answers.
Regional Wine Stories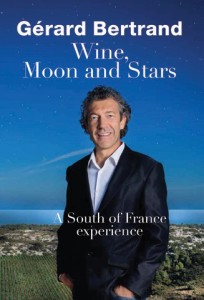 Wine, Moon, and Stars: A South of France Experience—by Gérard Bertrand (Abrams, Books, $18.95, 202 pages, soft cover [includes Bibliography and Photo Gallery]). Gerard Bertrand is a winemaker and a philosopher, connected to the soils of Languedoc-Roussillon, which he respects with biodynamic farming. He discusses wine tasting in the context of history and culture.
A pyramid-shaped drawing shows layers of increasing wine quality along with increasing prices, and another pyramid diagrams Pleasure, Taste, Emotion and Message. The "Quantum Wine" chapter is based on quantum physics and the energy of matter. Reading about his estates will help you better understand their unique terroirs.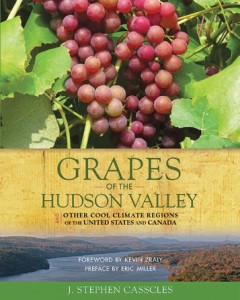 Grapes of the Hudson Valley and other Cool Climate Regions of the United States and Canada—by J. Stephen Cassicles, with a Foreword by Kevin Zraly and and a Preface by Eric Miller (Flint Mine Press,$29.99, 272 pages [large format, soft cover]). Saying that there are no pure grapes, Steve Cassicles explains the significance of hy- brids to the cooler worlds of northeastern US, the Midwest, the Pacific Northwest and Canada.
Discussions of grape varieties include genetic make-up, growing characteristics and wine- making possibilities – all from the standpoint of the hybridizer. Biographies of these hybridizers and their viticultural creations are fascinating. Even if you don't have wines from hybrids in your store, your customers may still want info about them.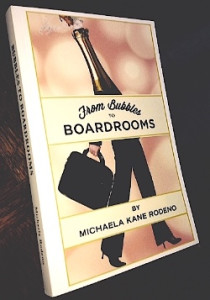 From Bubbles to Boardrooms: Serendipitous Stories From Inside the Wine Business—by Michaela Kane Rodeno (Villa Ragazzi Press, $25 from its online bookstore, 291 pages [soft cover]). Michaela Rodena has been in the wine business for 40 years, as an entrepreneur, corporate director, consultant, and grape grower.
Chapter headings include: Start-ups are Such Fun, Every Boardroom is Different, Be Careful What you Promise, A Wine of Our Own, How to Build a Winery, Engaging with Consumers, Market Intelligence, Everyone Reports to Some- one, Rookie CEO Thinking, Back to Bordeaux, Learning About Wine, Phylloxera, The Wine Auction, The Patron Saint of Lost Causes, The Things We Do To Sell Wine, and Finding One's Successor. A Glossary of French wine words is useful.
Continuing Education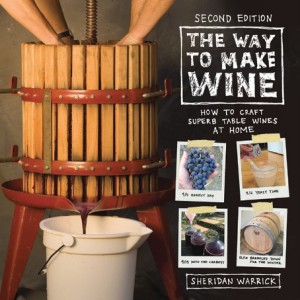 The Way to Make Wine: How How to Craft Superb Table Wines at Home, 2nd edition—by Sheridan Warrick (University of California Press, $24.95, 278 pages [soft cover]). While home wine making is not for everyone, this book contains a wealth of excellent information for all wine professional.
Part Two, especially the section on "Making Even Better Wine," gives insight into purchased fine wines. A section on yeast helps explain the mystery surrounding native yeasts. Discussions of wine styles, grape ripeness, malolactic fermentation, residual sugar and the careful use of sulfur dioxide provide clarity.
This article was originally published in Beverage Dynamics Magazine – reprinted with permission!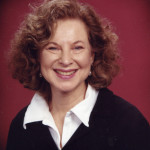 Harriet Lembeck is a CWE (Certified Wine Educator) and a CSE (Certified Spirits Educator – a new designation). She is President of the Wine & Spirits Program, and revised and updated the textbook Grossman's Guide to Wines, Beers and Spirits. She was the Director of the Wine Department for The New School University for 18 years. She can be reached at h.lembeck@ wineandspiritsprogram.com.
Are you interested in being a guest blogger or a guest SWEbinar presenter for SWE?  Click here for more information!