Last week we had a guest post from Harriet Lembeck CWE, CSE who told us about some us about some excellent wine books to build your library – or give as gifts. This week, we complete the series with "The Martini Version" – as well as a few suggestions for sipping!
The Intel: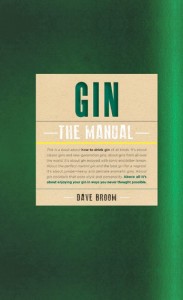 Gin: The Manual—by Dave Broom (Mitchell Beazley, $19.99 [hard cover]). Dave Broom answers questions about gin that you haven't thought of yet. Production, contributions of assorted botanicals, comparison of international gins, mixers, and cocktails are all here. Flavorings are divided into four camps: juniper, citrus, spice and floral.
In the second part of the book, over 150 gins are used to produce the same four cocktail recipes, with the results used for comparison and scoring. You can learn which brands go better with tonic and which with bitter lemonade. Each gin gets a page, listing country of origin, proof, main botanicals, and a rating based on how well it works in a Martini.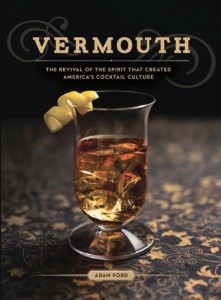 Vermouth: the Revival of the Spirit that Created America's Cocktail Culture—by Adam Ford (The Countryman Press, $25, 240 pages [hard cover]). You will be an aromatized authority after reading this book.
It takes 75 pages of the history of Vermouth and its production all around the world to get to Vermouth in the US, also discussed. Medicinal uses of wormwood (vermut – get it?) and many ailments—both real and imagined—cite cures by Vermouth's wormwood. A study of vermouth in the US includes historical notes and cocktail recipes. There are beautiful photos of old vermouth posters.
And to sip…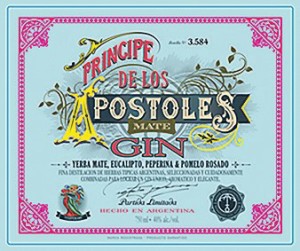 Principe de los Apostles Mate Gin, Argentina (Southern Starz, Inc.), $35.00 retail: A unique style of gin flavored with yerba mate, eucalipto (eucalyptus), peperina (a type of mint native to Argentina), coriandro (coriander seed) , and pomelo rosado (pink grapefruit). Mate is as beloved by the Argentines as coffee is to the US.
This Argentine gin moves away from traditionally-styled, more juni per -centric flavored gins. It is dry, full, earthy and balanced, and has a savory quality that makes it great for cocktail party foods. It's fantastic with freshly squeezed grapefruit juice (preferably pink), but goes well with Bitter Lemon soda as well.

Portobello Road No. 171 Gin, London, 42% abv, $42 retail: No. 171 Portobello is the Notting Hill address of a popular London Bar known as the Portobello Star.
Upstairs from the bar is London's Ginstitute, which offers classes in-depth glasses in gin, including the history of gin, the sensory evaluation of gin (gin tasting, if you prefer), an up-close-and-personal experience with botanicals, and a chance to make a personalized gin formula and do-it-yourself gins.
All this experience paid off when the professors created their own and brought it to market in a swing-top bottle. Loaded with botanicals, this gin is flavored with angelica, cassia, lemon peel and coriander in addition to juniper berries. Very aromatic and citrusy, in the London Dry style, it has good fresh flavors that come to life when mixed in a drink. Students of gin based in the United States can now try this gin in their own cocktails.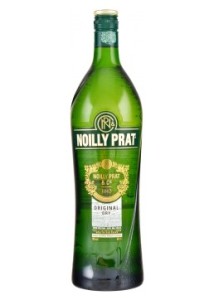 Noilly Pratt is the ideal dry vermouth for cocktails—at least, that is, according to David Broom's ranking of vermouth for use in cocktails (and that's a pretty good predigree).
Although the recipe remains a secret, the brand has cites chamomile, gentian, nutmeg, and bitter orange peel in its original dry white vermouth. A typical Marseilles-style vermouth, Noilly Pratt is noted for its oxidative, lightly wooded flavor.
This article was originally published in Beverage Dynamics Magazine – reprinted with permission!
Are you interested in being a guest blogger or a guest SWEbinar presenter for SWE?  Click here for more information!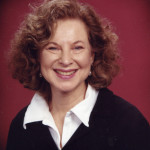 Harriet Lembeck is a CWE (Certified Wine Educator) and a CSE (Certified Spirits Educator – a new designation). She is President of the Wine & Spirits Program, and revised and updated the textbook Grossman's Guide to Wines, Beers and Spirits. She was the Director of the Wine Department for The New School University for 18 years. She can be reached at h.lembeck@ wineandspiritsprogram.com.