Today we have a guest post from Dr. Dwight Furrow, a Professor of Philosophy, wine educator, author (and more) who lives in San Diego. Dr. Furrow is here to sing the praises of the new, unusual, and lesser-known wine regions of the United States.
Wine is fascinating for many reasons but the stories of how wine regions continually adapt to the vagaries of nature and the inertia of culture to improve quality are among the most compelling aspects of wine. The story of France's recovery from the phylloxera epidemic, the birth of the Super Tuscans, Napa's transformation into a quality wine region after prohibition and their surprise showing at the Judgment of Paris, the dangerous trek down the Douro River to bring Port to market before locks were built, the heroic struggle to make wine in Lebanon's Bekaa valley—all great stories that inform our wine lore.
Most of us who study wine have focused on the famous, established regions and for good reason as that is where the quality is. It takes many years to find the right match of soil, varietal, climate and cultural knowledge to make quality wine and many of these regions have had centuries to experiment.
Yet, as I travel around the U.S. visiting lesser known wine regions there are fascinating stories developing that may provide insight into the production of quality wine. In Oregon's Willamette Valley last summer after many successive days over 100 degrees, the talk inevitably turned toward what to do if their climate keeps warming. Of course, every wine region in the world is asking this question but Oregon has placed a big bet on spare, mineral-driven, cool climate Pinot Noir. Will they be happy with 14.5% alcoholic fruit bombs or will they be ripping out Pinot Noir and planting Syrah in 5 years?
The American South is an unlikely climate for growing wine grapes. The high humidity means rot and Pierce's disease will destroy vitis vinifera vines. Yet these challenges have led to the development of non-vinifera and hybrid varieties that can thrive in warm, humid environments. Will Blanc deBois and Lenoir produce wines to compete with Chardonnay and Cabernet? They have a long way to go but quality is rapidly improving helped along by careful site selection, better vineyard management, and pest and disease research at local universities. Some Virginia and Missouri wineries are committed to developing the indigenous Norton grape into something lovers of European wines will crave. I have tasted several that might pass for an off-beat Syrah of modest quality in a blind tasting. Careful oak-aging seems to be the key to controlling vegetal and nut aromas that can taste odd.
Texas wine regions have to deal with deep winter freezes, scorching summer heat, acidic soils in some parts of the state, humidity in the East and drought in the West. Can Cabernet Sauvignon find its place amidst that adversity? Perhaps. A Texas winemaker told me that current experimentation with clonal variations will establish Cabernet Sauvignon as the go-to grape in Texas.
Can you grow wine grapes in the desert? In Southern Arizona's high desert where temperatures drop off a cliff at night, varietals such as Tempranillo, Grenache, Mourvèdre and Sangiovese, which thrive on long days of full sunlight and large diurnal temperature swings show great promise. Here, one of the challenges is to get vines to carry a smaller fruit load in order to restrict yields.
And of course the Northern tier states from Idaho to New York are experimenting with ways of dealing with hard freezes and late frost. In short, there is rampant experimentation going on, each region a crucible of innovative research all driven by a dedication to producing the quality needed to compete in an increasingly competitive wine market. In the future, all this experimentation will lead to new flavor expressions.
Is the quality there yet? No, at least not consistently. There are pockets of excellence and oceans of mediocrity. All of these emerging regions face a shortage of grapes to keep up with the growth in wineries as well as public perceptions that quality wine grapes can be grown only in California. But given their energy and enthusiasm, and the skyrocketing advances in wine science, it's reasonable to expect that some of these regions will prove capable of consistently producing wines of great character.
The traditional wine regions are justly famous for their fully developed wine traditions. But there is no reason to think that we've already discovered all the best wine regions or that traditional wine regions will remain so. At any rate, climate change is likely to scramble the wine map in unpredictable ways.
For wine educators interested in the nuts and bolts of viticulture there may be no better classroom than these emerging regions of the U.S.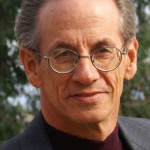 Dwight Furrow is Professor of Philosophy at San Diego Mesa College specializing in the aesthetics of food and wine, and owner of the blog Edible Arts.
He is the author of American Foodie: Taste, Art and the Cultural Revolution and is Senior Wine Educator for The Sommelier Company, a company of wine professionals that provide a variety of services to the food and beverage community.
Are you interested in being a guest blogger or a guest SWEbinar presenter for SWE?  Click here for more information!