Today we have a guest post and book review brought to us by Harriet Lembeck, CWE, CSE. Read on as Harriet reviews a new book about a very old wine region!
Book Review: Chianti Classico: The Search for Tuscany's Noblest Wine, by Bill Nesto, MW and Frances Di Savino.
Here is a well-researched history book that reads like a novel, telling the story of the ancient land named Chianti and the modern wine appellation known as Chianti Classico. In 1716, Tuscany's next-to-last Medici ruler, Cosimo III, granted the region of Chianti as one of the world's first legal appellations of origin for wine. However, as these things often go, by the late nineteenth century, the name Chianti—rather than signifying this historic region and its celebrated wine—identified a simple Italian red table wine in a straw-covered flask.
This telling of the story of the Chianti Classico region confirms many ideas of Chianti and the Classico region, and overturns many others. Nesto and Di Savino have translated original documents and studied old master paintings of the region, even noting how older vineyards were planted by training on trees.
Stories of notable producers famous to this day, including Baron Ricasoli and the Antinori family, tell us much about history, regulations, and commerce relating to Chianti Classico. The Ricasoli original formula for the grapes used in Chianti has been unearthed, with Malvasia being the main white grape—not the currently assumed Trebbiano. Further, Canaiolo Nero was the main grape of Chianti for years, not necessarily the Sangiovese that is so well-known and loved today.
The authors also claim that new research has revealed that there are no regional differences between Sangiovese Piccolo and Sangiovese Grosso, whose different sizes are more the result of climate and vintage conditions, rather than their use in specific regional wines.
The publication of this book coincides with the three hundredth anniversary of the Medici decree delimiting the region of Chianti on September 24, 1716. The authors conclude, happily, that the Black Rooster still reigns supreme.
As for the authors of this book, Bill Nesto is a Master of Wine and a founder of the Wine Studies Program at Boston University, where he is also a Senior Lecturer. Frances Di Savino is an attorney with a background in medieval and Renaissance studies and is Bill's partner in life and on the wine road. Bill and Frances coauthored The World of Sicilian Wine, which won the André Simon Book Award in 2013.
Bibliographical information: Chianti Classico: The Search for Tuscany's Noblest Wine. Bill Nesto, MW and Frances Di Savino. Oakland, University of California Press, 2016.
340 pages, hard cover, $39.95. This encyclopedic book has a 26 page Index, a selected bibliography, and works cited listed. Click here to find this book on Amazon.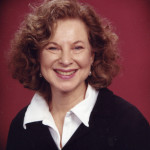 Harriet Lembeck is a CWE (Certified Wine Educator) and a CSE (Certified Spirits Educator – a new designation). She is President of the Wine & Spirits Program, and revised and updated the textbook Grossman's Guide to Wines, Beers and Spirits. She was the Director of the Wine Department for The New School University for 18 years. She can be reached at h.lembeck@ wineandspiritsprogram.com.
Are you interested in being a guest blogger or a guest SWEbinar presenter for SWE?  Click here for more information!