Today we have a guest post and book review brought to us by Harriet Lembeck, CWE, CSE. Read on as Harriet reviews the long-awaited autobiography from Mike Grgich!
Book Review: A Glass Full of Miracles by Miljenko "Mike" Grgich
Here is a memoir that mirrors the history of wine in California. But it starts well before that— in 1923, as a matter of fact. That was the year that Miljenko Grigich, the youngest of eleven children, was born in the town of Desne—an obscure village in Croatia's coastal region of Dalmatia. Grgich's early life in Croatia was one of poverty and even worse World War II, Nazi oppressors and the rise of Communism.
With resourcefulness, ingenuity, and other "miracles" he escapes from behind the Iron Curtain and arrives in the middle of winter in Halifax, Canada. Here he works for a short time as a lumberjack Twenty-two years later, another miracle occurs and the 1973 Chateau Montelena Chardonnay—made by Grigich—wins the Paris tasting that turns the world of wine upside down.
In this charming book you can follow Mike's story as he works for, and learns from Lee Stewart (of Chateau Souverain), Brother Timothy (of Christian Brothers), André Tchelistcheff, Robert Mondavi, and Zelma Long. Later, we follow Mike on the path to his own winery with Lee Paschich, a wine hobbyist, who weathered Prohibition and who bought Chateau Montelena in 1968.  This leads to a meeting with Jim Barrett and his son, Bo, as the new partners of Chateau Montelena who were looking for a winemaker.
The Barrets gave Grgich a five-year contract, and he set was soon creating award-winning Rieslings, Chardonnays, and well-aged Cabernets. He recognized the Zinfandel grape of California as a grape from his homeland in Croatia—this was later confirmed by UC Davis' renowned grape geneticist, Dr. Carole Meredith. The wines produced in 1972 and 1973 were outstanding, including the winner of Paris Tasting, the 1973 Chateau Montelena Chardonnay.
Along the way, Grgich Austin Hills, and their friendship led to a partnership: Grgich Hills Winery. Grgich even returned to Croatia for a while, and started a vineyard and winery growing the indigenous white Pošip and the red Plavac Mali, a relative of both Zinfandel and Crljenak Kaštelanski.
This book shows Grgich, now 93, with an unquenchable thirst for knowledge, and love for both California and for his homeland Croatia, and with his anticipation of his 100th birthday.
Bibliographical information: Grgich, Miljenko (Mike). A Glass Full of Miracles. Violetta Press: 2016.   417 pages, hard cover, available on Amazon.com, violettapress.com, and at retail outlets.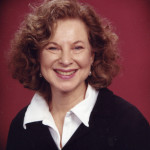 Harriet Lembeck is a CWE (Certified Wine Educator) and a CSE (Certified Spirits Educator – a new designation). She is President of the Wine & Spirits Program, and revised and updated the textbook Grossman's Guide to Wines, Beers and Spirits. She was the Director of the Wine Department for The New School University for 18 years. She can be reached at h.lembeck@ wineandspiritsprogram.com.
Are you interested in being a guest blogger or a guest SWEbinar presenter for SWE?  Click here for more information!