Today we have a conference preview from Valerie Caruso, DWS, CWE, FWS. Valerie will be presenting a session along with Suzanne Hoffman, the author of "Labor of Love: Wine Family Women of Piedmont." Read on as Valerie tells use the story behind the book, the wine, and her upcoming conference session!  
As wine professionals we can get pretty excited about tasting wines made from obscure grapes. If there's a story behind the grape, the wine, or the winemaker, that's even better. So when the prospect of tasting an Albarossa is presented, chances are we're going to jump on the opportunity. Is there a story? Again, even better!
The Albarossa grape isn't new, but was created nearly 80 years ago from another obscure grape, Chatus (once confused with Nebbiolo), crossed with Barbera. The first time Italy decided to make wine with it legally, however, was nearly 40 years later. Fast forward another 40 years and we are finding Albarossa making a valiant effort to escape obscurity through producers like not only the well-known Michele Chiarlo, but also the Marenco family of Piemonte.
Another valiant effort has also been made to bring the stories behind great Piemonte wines into the light. I once wrote, "I always had this feeling that when I opened a bottle of Italian wine what came out was so much more – tradition, passion – and I had to know what the allure was." When I read Suzanne Hoffman's book, "Labor of Love: Wine Family Women of Piemonte", I got more than a taste of that allure. It was a full-on drink of centuries of rich, thoughtfully extracted wine history that gave me exactly what I want in a great glass of wine. And you'd better believe I want the full experience.
A virtual exploration of wines from some of the world's most legendary producers will be paired with the author's stories during the 41st Annual SWE Conference in Portland, OR. We'll sip through a portion of the table of contents and recount survival stories, courage during wars, and meet heroic wine families – the grandmothers, wives, daughters, sisters, and men – behind the legendary labels. We'll learn about their historical significance to the Piemonte zeitgeist of grape growing and wine making over centuries, poured into the present day but still transcending generations.
"People do not only want great wine, they want a story and the story must be authentic," (Andrea Marenco, page 261). From the Deltetto metodo classico sparkling wine through the Barbera, Barbaresco, Barolo, and Moscato – even Marenco's Albarossa – we look forward to sharing the family stories of brazen sacrifices, romances, and victories, and revere the legacy of the "Comet of Roero." All of this is celebrated in the bottle today, and I believe it to be the full, authentic experience.
Val, along with the author, Suzanne, will present A Taste of History: Piemonte Wines, Families and the Historic Women Behind Them at the Society of Wine Educators' 41st Annual Conference, 10 – 12 August, 2017, in Portland, Oregon. This session is scheduled for Thursday at 11:45 a.m.
Advanced, discounted copies are available at a special price for SWE conference attendees. Contact Suzanne Hoffman at www.winefamilies.com.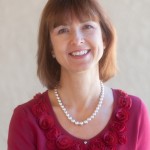 Valerie Caruso, DWS, CWE, FWS retired from the Air Force after 25 years of service, packed two suitcases, and moved to Italy for a year to study wine and Italian language. She's a graduate of the advanced wine studies programs at international hospitality schools and culinary academies in France and Italy, a French Wine Scholar, a Certified Wine Educator, and currently serving on SWE's Board of Directors. Val also holds the Champagne Master-Level Certificate from the Wine Scholar Guild, and WSET's Level 4 Diploma in Wines and Spirits. Every Thursday you can find her serving up some weekly wine "edutainment" in her podcast, Wine Two Five, along with co-host and fellow CWE Stephanie Davis, on iTunes and iHeart Radio.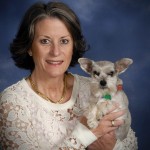 Suzanne Hoffman has a diverse international background as an engineer, attorney, entrepreneur, and writer. Born and raised in south Louisiana, she was a long-time permanent resident of Switzerland before moving to Eagle County, Colorado where she works as journalist and author. She's a wine family expert who has captured behind-the- label stories, captivating photographs and genealogies to give the first-of- its-kind look into the world of Piemonte's familial wine industry in her first book, Labor of Love: Wine Family Women of Piemonte. When not immersed in her labor of love of writing, Suzanne delights in alpine skiing, snowshoeing, biking, hiking, and exploring the enchanted world of wine with her husband, Dani.