Today we have a Conference Session Preview from Carrie Kalscheuer, CWE. Carrie tells us about her upcoming session , What Makes Oregon so Special: An Oregon Primer.
Viticulture in Oregon was present as early as the mid-1800s. However, it wasn't until Pinot Noir was first planted in the 1960's that Oregon began to capture the greater wine world's attention. Today, Oregon is a leader in Pinot Noir production with other varieties growing in importance. Chardonnay in particular has made significant strides in quality and sophistication in the last decade.
What makes Oregon so special?
Location, location, location –Pinot Noir, Pinot Gris and Chardonnay grow beautifully in Oregon's cool climate regions, which sit between the North 42nd and 46th parallels. The 45th parallel in both hemispheres offers conditions for delicate grapes to develop balanced, concurrent, ripening of sugar, acid, tannin and flavor.
Geologic history and soils – Oregon's exciting geologic history is filled with grand-scale natural phenomenon– volcanic eruptions, shifting tectonic plates and skyscraper-high flood waters. Over the course of millennia, these events have defined not only the beautiful topography and landscape of Oregon, but also its unique soils, which bring complexity to many fine wines.
Climate – Oregon summers are filled with abundant sunshine, yet nights remain cool, sometimes with temperature swings approaching 40 degrees Fahrenheit. This strong diurnal swing allows grapes to achieve daytime ripening while retaining vital acidity during the night, creating a natural balance within the grape. Oregon is probably better known for its abundant rainfall, most of which falls during winter and spring. This abundance of water allows for the dry farming of vineyards all across the state, forcing vines to develop deep taproots, which contribute to complexity and phenolic development.
Building from this natural ideal are the winemaking pioneers of the Oregon wine industry. Throughout its brief history, Oregon's vintners have observed and experimented with systems for producing internationally acclaimed, sustainably-grown wines. In this seminar, we'll discuss the ways in which Oregon has evolved from its humble roots into an acclaimed growing region that has become a benchmark for quality wine. We'll conclude the seminar with a tasting of Pinot Noir from REX HILL's Jacob Hart Vineyard in the Chehalem Mountains AVA of the Willamette Valley. Showcasing vintages ranging between 2001 and 2015, the tasting discussion will focus on vintage variation, viticulture techniques and the choices made by winemakers and viticulturists in response to Oregon's weather challenges.
Carrie's session, What Makes Oregon so Special: An Oregon Primer will be held on Saturday, August 12 at 8:45 am as part of SWE's 41st Annual Conference, to be held in Portland, Oregon.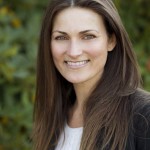 About the speaker: Carrie Kalscheuer CWE, is the Director of Sales & Education at A to Z Wineworks/REX HILL. Carrie joined A to Z Wineworks in 2010 after a decade in the wine industry focusing on wine education. She initially managed direct sales for the boutique REX HILL label, developing a knowledgeable hospitality staff while growing sales by a full 50%. Carrie now supports both direct and national sales and offers her enthusiasm and knowledge to teach about Oregon wines and A to Z's brands around the country.
In addition to a degree in Philosophy, Carrie has earned multiple certifications, including Certified Wine Educator through the Society of Wine Educators, Level 2, Certified Sommelier through the Court of Master Sommeliers, and Level 3, Advanced Certification with Distinction through the Wine & Spirit Education Trust.