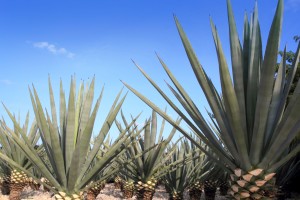 Today we have a conference preview from Arthur Black. Arthur tells us about his session entitled "Agave Intensive – No, Really!" Read on to see what this session has in store…
Do not overlook the often-abused word, "Intensive" in the title of this seminar. Those unfamiliar with agave-based spirits are welcome to come play with us, as Agave Intensive is comprehensive and builds upon itself, but the material covered is hard core and the spirits tasted are serious, amazing, beautiful and some of the most "spiritual" spirits on the planet.
Imagine walking through an orchard in the highlands of Oaxaca at 8,000 feet elevation with a palenquero who points towards a Sierra Negra sub-species of agave and tells you that his grand father planted it over 35 years ago and he has walked past it everyday of his life and in two weeks time he will harvest, cook, ferment and distill it. Yeah, welcome to the world of artisanal mezcal and "other" agave-based spirits.
Most spirit aficionados and even trade persons have never had the pleasure nor are they familiar with mezcals based on the agave species Tobala or Cuixe, nor those which have been percolated through dead animals and distilled in amphora, nor know the likes of the obscure Mexican distillates Sotol, Bacanora and Raicilla. To experience such spirits is a rare trip into oddity, beauty and meditation. For many reasons, which will be covered in this Agave Intensive discussion, these works of art are the world's most laboriously crafted and transcendent spirits in the world.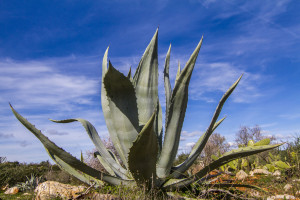 Outside of its manifestation as spirit, the agave plant alone is fascinating enough. Its entrenched in the mores of Central American-Mexican culture with no shortage of myth, lore and cultural utility. The agave plant is simultaneously the source of the Americas' first fermented beverage and first distilled beverage. These sharp, monocarpic, pointy plants can grow to be larger than a small car and some species can take decades to mature. One mezcalero once told me, "these ancient plants are what the dinosaurs ate!"
In this seminar, we will taste mezcal from Michoacan and Oaxaca, made from Cuixe (which grows three meters tall), Tobala, Mexicano and Espadin, as well as mezcal de ollo from one palenquero outside of Sola de Vega. Of course, you can't have an agave discussion without tasting pechuga! We will taste and discuss the Dasylirion based Sotol from Chihuahua,   in addition to Espadin based Bacanora from Sonora.
Arthur Black is one of few young beverage industry educational leaders in the country, acquiring many titles and accreditations over 15 years of intense study. Arthur is the Corporate Wine and Spirits Sales Manager for RNDC, a leading national wholesaler of fine wine and spirits. In addition to his role at RNDC, Arthur is a Certified Specialist of Wine, a Certified Spanish Wine Educator, a Certified French Wine Educator, a Certified Sake Specialist, Certified Spirits Specialist, Advanced Sommelier, and Level 1 Cicerone. Arthur is also the founder of the non-profit, Indiana Craft Beverage Association, an educational and promotional body dedicated to driving quality beverage programming in trade in Indiana and the Mid-West.
Arthur's session, "Agave Intensive – No, Really!" will be held on Thursday morning, August 13th as part of SWE's 39th Annual Conference, to be held in New Orleans.