October 2014 SWEbinars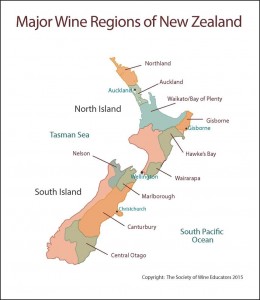 Our "live, online" SWEbinar program continues this October! This month we'll take a trip to New Zealand to talk about "Greywacke and Gravels – the Unique Terroir of New Zealand." Join SWE's Director of Education, "Miss Jane" Nickles, CWE, on a journey through the unique landscape of New Zealand. We'll learn how this country – despite being rather a rather recent entry on the world wide wine scene – is known for its remarkable terroir. From soils known as Grewacke and Gimblett Gravels, to the Southern Alps and the "roaring forties," all the way down to the world's southernmost vineyards, "Middle Earth" has a lot going for it! Greywacke and Gravels will be offered on Saturday, October 11 at 10:00 am central time, and again on Tuesday, October 21 at 7:00 pm (all times central).
Also, back by popular demand, we will once again be offering "The Insider's Guide to the CSW Exam."  If you are currently pursuing the CSW Certification, or considering the CSW as your next stage of professional development, this session is for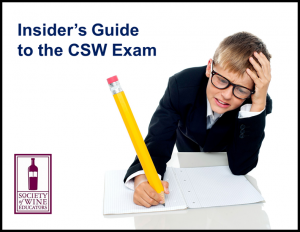 you! This online workshop will cover all aspects of the CSW, including what the test covers, how difficult the test is, what type of questions to expect, the resources available to students, and how long SWE recommends for study before sitting the exam. This session is led by Jane A. Nickles, CSS, CWE (SWE's Director of Education). You will have a chance to ask any and all questions about the CSW – she'll answer just about any questions save for "what are the answers?" The Insider's Guide to the CSW Exam will be offered on Saturday, October 25 at 10:00 am central time.
SWE's SWEbinar series is unique in that it is offered free-of-charge, and open to the public! We also try to accomodate all schedules by offering sessions on weekdays and weekends, as well as daytime and evening hours. If you have a topic you would like to see addressed, or a time-of-day that would work for you, please let our Director of Education, Jane A. Nickles know via email at jnickles@societyofwineeducators.org
Logon Instructions: At the appointed time, just click on the link. There is no need to register in advance. Links will be attached to the date and time announcement of each session in the list below and will go "live" a few hours before the scheduled date.
When the SWE Adobe Connect homepage appears, click on "enter as a guest," type in your name, and click "enter room." Remember that each session is limited to 100 attendees, and that several of our past sessions have reached capacity. We are hoping to avoid this issue in the future by offering more SWEbinars, but its still a good idea to log on early!
If you have never attended an Adobe Connect event before, it is also a good idea to test your connection ahead of time (just click on the link).
If you are having any trouble with your Adobe Connect connection, please see our

SWEbinar Trouble-shooting page.
October  2014:   
Saturday, October  11, 10:00 am Central Time

- Greywacke and Gravels – The Unique Terroir of New Zealand, presented by Jane A. Nickles, CSW, CWE.

Tuesday, October 21, 7:00 pm Central Time

-Greywacke and Gravels – the Unique Terroir of New Zealand, presented by Jane A. Nickles, CSW, CWE.

Saturday, October 25th – 10:00 am central time: 

Insider's Guide to the CSW Exam, presented by Jane A. Nickles, CSS, CWE
If you have any questions, please contact Jane Nickles: jnickles@societyofwineeducators.org
Click here for the 2014 – 2015 SWEbinar Calendar