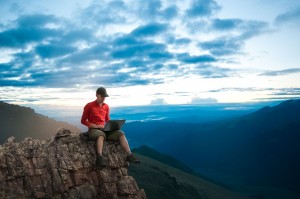 March 2014 SWEbinars
Each month, our own Director of Education, "Miss Jane" Nickles, will be leading a webinar on "How to Pass the CSW."  Over the course of 2014, she'll be covering the entire Study Guide, as well as handing out study tips, providing the "tales of the vine" behind the famous wines, and taking your comments and questions.
The second set of installments in our CSW Review Series SWEbinars is scheduled for March, 2014.
These identical sessions will cover grape varieties and viticulture – chapters 3 and 4 in the CSW Study Guide.
These sessions will be first come, first served, and each has a capacity of 100 attendees.  Suggested drink-along beverages:  Gavi di Gavi,  Pink Champagne on Ice, or Espresso.
Logon Instructions:  At the appointed time, just click on the link.  When the SWE Adobe Connect homepage appears, click on "enter as a guest," type in your name, and click "enter room."  Remember that each session is limited to 100 attendees, and that several of our past sessions have reached capacity.  We are hoping to avoid this issue in the future by offering each SWEbinar a minimum of three times, but its still a good idea to log on early!
If you have never attended an Adobe Connect event before, it is also a good idea to test your connection ahead of time.
Invitations will go out via email to the SWE Membership at the beginning of each month, but you can keep up with the schedule and access the webinar home site here at this page.
Click here for the 2014 SWEbinar Calendar
If you have any questions, please contact Jane Nickles:  jnickles@societyofwineeducators.org