This Friday – March 27th, 2015 at 12 Noon central time – we will be offering a new SWEbinar: Cold as Ice  - Myths and Realities of Canadian Wine. This session will be presented by Jordan Cowe, CWE. Jordan is a a newly-minted CWE based in Niagara-on-the-Lake.
Session Synopsis: Think of a description of Canadian wine regions in your mind. Were dry deserts, big red wines, or Napa Valley heat levels even a consideration? No? Well – they should be – and it's time to find out why! Take a journey across this not-so-frozen country and learn about the unique micro-climates that dot this extreme landscape from cool, sparkling-focused Nova Scotia to the humid, heat-drenched summers of Southern Ontario and on to the desert-like conditions in British Columbia's Okanagan Valley!
We'll take a look at the geography, viticultural practices and winemaking techniques used to make wines in this country of extremes. Learn about current issues facing this developing wine culture as it tries to grow and enter a world market that knows it only for Icewine.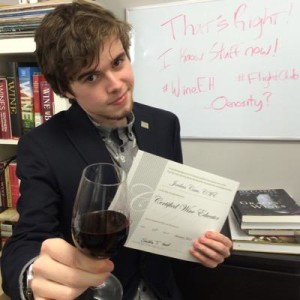 Our guest presenter, Jordan Cowe, CWE is a sommelier and wine educator in Canada's largest wine region. Based in Niagara-on-the-Lake, Jordan teaches courses for sommeliers, wine professionals and consumers alike with the goal of instilling a more relaxed approach to wine. With a strong passion and connection to the Canadian wine industry Jordan would be happy to help address any specific topics of interests; he can be contacted at jdcowe@wineeh.ca  with any questions or suggestions.
SWE's SWEbinar series is unique in that it is offered free-of-charge, and open to the public! We also try to accomodate all schedules by offering sessions on weekdays and weekends, as well as daytime and evening hours. If you have a topic you would like to see addressed, or a time-of-day that would work for you, please let our Director of Education, Jane A. Nickles, know via email at jnickles@societyofwineeducators.org
Login Instructions: At the appointed time, just click here. There is no need to register in advance. Link will go "live" a few hours before the scheduled date.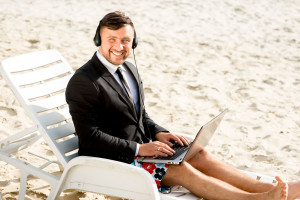 When the SWE Adobe Connect homepage appears, click on "enter as a guest," type in your name, and click "enter room." Remember that each session is limited to 100 attendees, and that several of our past sessions have reached capacity. We are hoping to avoid this issue in the future by offering more SWEbinars, but its still a good idea to log on early!
If you have never attended an Adobe Connect event before, it is also a good idea to test your connection ahead of time (just click on the link).
If you are having any trouble with your Adobe Connect connection, please see our SWEbinar Trouble-shooting page.
 Link: Friday, March 27th at 12 noon central time-Cold as Ice – Myths and Realities of Canadian Wine - 12 Noon central time (Link will go "live" a few hours before the scheduled date/time.) 
If you have any questions, please contact Jane Nickles: jnickles@societyofwineeducators.org
Click here for the 2015 SWEbinar Calendar
Are you interested in being a guest blogger or a guest SWEbinar presenter for SWE?  Click here for more information!