Our new President, Guy Stout, MS, CSS, CWE, has a few words of advice for young wine professionals!
The Stout Report: Advice to a Young Wine Professional
During a recent dinner with Master Sommelier Geoff Kruth, we were discussing how we, as established wine professionals, could advise the next generation of sommeliers and wine industry leaders. As you can imagine, it was quite a conversation!
Here are a few of our thoughts as to what skills and experiences could help young wine professionals be better at what they do, and help pave the way for a successful future. Here's hoping someone out there is listening!
Travel: It's the best thing you can do, both for your career and yourself.  My first ever visit to a vineyard was TV Munson's experimental plot in Denison, Texas. The vineyard, which dates to the 1890's, is next to a small airport landing strip, and it wasn't at all what I expected.  When traveling, you never know what you may find.
Passion:  No one starts in the wine industry for the money (although that may come later). However, everyone starts in the wine industry because of a passion.  It's a good thing, too, as I can teach wine, but I can't teach passion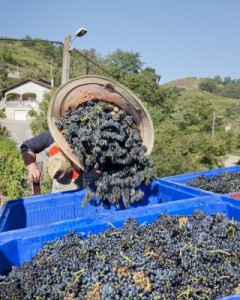 Cognitive Thinking: Don't just memorize grapes and places – it takes more than book smarts to grow in the wine trade. Read a book on bull riding, and then go ride a bull (just kidding about the bull.) You will, however, find out quickly that you didn't really know a thing about bull riding until you felt that bull move.  For further insight, see "travel," above.
Don't be a snob: Trust me, the world already has too many wine snobs.  You don't want to be the person who always has a better bottle or vintage story (they get gossiped about behind their backs, they just don't know it, and you didn't hear that from me).  One for thing:  don't be afraid to drink out of plastic cups – it won't kill you!
Don't worry if you get a wine wrong in a blind tasting: If you follow your tasting grid – either in your head or with a pencil and paper – you will get it "wrong for the right reasons" – and get it right the next time.
Share what you have: Wine is meant to be shared. The most memorable wines I have ever had were those I shared with friends.
Learn your limits: Don't be the one who gets carried out of a big tasting by your friends. (Even more important: don't be the one who gets kicked out.) This is very bad form and assures that you will be remembered – for all the wrong reasons.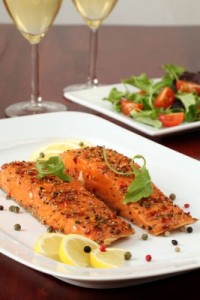 Learn to cook: Knowing food and wine starts with knowing how to cook (and your friends will love you even more.) As we say in Texas, "Eat more chikin!" Burgers and Bordeaux makes for a great party, by the way!
Don't get a visible tattoo: Ok, I am old school but truth be told, I don't like to see tattoos on servers or somms.
The customer is always right: Even when they are wrong, and even when it hurts to admit it. But be advised – I have friends who have lost good jobs over this.
Taste with a group: Share the cost of wines, share your opinions, and make some friends (in a few years you can call them your "network").
Ask Yourself: Why did you choose wine? Where do you hope it will lead you?
One final note:  Be kind to your mother – I have spent more than 30 years working in the wine & spirits industry and my mother still wants me to get a real job.
Cheers… Guy