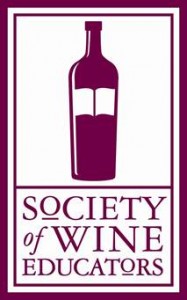 We are attempting to create the most comprehensive list of spirits-related educational resources on the internet!
We are obviously a work in progress, so if you you have a wine, spirits, or beverage-related website that you would like to share with our readers, please send your information to:  jnickles@societyofwineeducators.org .
We'll see what we can do!
For starters, our website:  http://www.societyofwineeducators.org/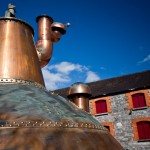 Spirits in General, Fermentation, and Distillation
The Beverage Info Group:  http://www.bevinfogroup.com/ME2/Default.asp
Beverage World:  http://www.beverageworld.com/
In the Mix:  http://inthemix.on-premise.com/
Santé:  http://prod.isantemagazine.com/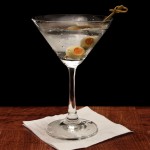 Vodka and Other Neutral Spirits
Vodka History:  http://www.ginvodka.org/history/vodkaHistory.asp
Earthbar – Vodka:  http://www.earthbar.org/vodkahistory.htm
The Vodka Museum in Moscow:  http://www.vodkamuseum.ru/en/muzej
Vodka Rocks!:  http://www.vodkarocks.com/the-drink/vodka-history/
G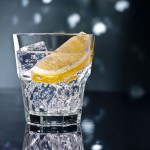 in and Other Flavored Spirits
Gin History:  http://www.ginvodka.org/history/ginHistory.asp
Sipsmith – the History of Gin: http://www.sipsmith.com/history-of-gin
Gin Time:  http://www.gintime.com/home/
Bols Genever:  http://www.bolsgenever.nl/index2.asp
Gin Reviews:  http://www.ginreviews.com/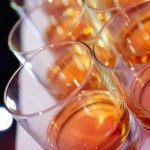 Whisky/Whiskey
The Scotch Whisky Association:  http://www.scotch-whisky.org.uk/
The Complete Guide to Scotch Whisky:  http://www.whisky.com/index.html
Striaght Bourbon:  http://www.straightbourbon.com/
The Tennessee Whiskey Trail: http://www.tennesseewhiskeytrail.com/
Irish Distillers:  http://www.irishdistillers.ie/our-company/irish-distillers-history.html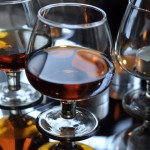 Brandy and Fruit-Based Spirits
Laird's Distillery:  http://www.lairdandcompany.com/index2.htm
Germain-Robins Craft Distillers:  http://www.craftdistillers.com/
The South African Brandy Association:  http://www.sabrandy.co.za/
Metaxa:  http://www.metaxa.com/creation-600068.html
The Consejo Regulador del Brandy de Jerez:  http://www.brandydejerez.es/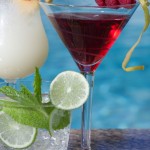 Rum
Rhum Agricole:  http://www.rhum-agricole.net/site/en/mq_marques
Ministry of Rum:  http://www.ministryofrum.com/
Rum History:  http://rumhistory.com/
Rum Journal:  http://www.caribjournal.com/category/rumjournal/
The Rumelier:  http://www.therumelier.com/id1.html
Rum University:  http://www.rumuniversity.com/
Rum for All:  http://www.rumforall.com/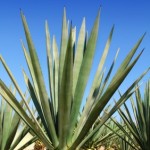 Tequila
Tequila NOM:  http://www.dof.gob.mx/nota_detalle.php?codigo=5282165&fecha=13/12/2012
In Search of Blue Agave:  http://www.ianchadwick.com/tequila/
Consejo Regulador del Tequila: http://www.crt.org.mx/
Tequila Planet:  http://www.tequilaplanet.com/Learn_tequila.htm
Poco Tequila:  http://www.pocotequila.com/antour/herencia01.html
Patrón Tequila:  http://www.patrontequila.com/home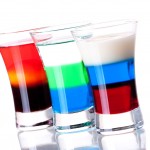 Liqueurs
Amarula:  http://www.amarula.com/
Absinthe Buyer's Guide:  http://www.absinthebuyersguide.com/
Absinthe – La Fee Verte Absinthe House:  http://www.feeverte.net/
Amaretto Disaranno:  http://www.disaronno.com/story/
Baileys:  http://www.baileys.com/Gateway/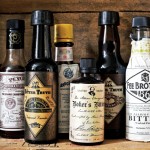 Vermouth, Amari, and Bitters
Vermouth 101:  http://vermouth101.com/
Amaro Nonino:  http://www.grappanonino.it/en/products/amaro-nonino-quintessentia.html
Cocchi Americano:  http://www.cocchi.it/eng/americano.htm
Angostura Bitters:  http://www.angosturabitters.com/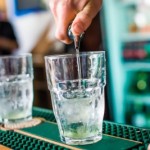 Mixology
The Art of Drink:  http://www.artofdrink.com/
Bartender Magazine:  http://www.bartender.com/
Internet Cocktail Database:  http://www.cocktaildb.com/index
Drinks Mixer:  http://www.drinksmixer.com/
http://armagnac.fr/actu-idActu_553.html