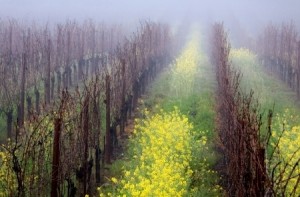 The bureaucrats down at the TTB must have been hard at work lately processing the applications for more than 18 new AVAs.
Read on to learn the details of some of the more interesting proposals!
Big Valley District and Kelsey Bench – Lake County – Two new AVAs have been proposed for Lake County, CA; to be named Big Valley District – Lake County and Kelsy Bench – Lake County.
The Big Valley region is located on the south shore of Clear Lake and has a long history of agriculture (pears and walnuts) and viticulture.  The Kendall-Jackson winery is said to have had its beginnings in the area in 1974, when Jess Jackson and his wife purchased a Lake County farm and soon after planted their first vineyards.
The Kelsey Bench is located between Mt. Konocti, Lake County's resident dormant volcano, and the alluvial flood plain on the lower elevations.  The proposed Kelsey Bench AVA understandably has primarily volcanic soils, higher elevations than the adjacent (proposed) Big Valley District, and northeastern exposures. The proposal for both new Lake County AVAs has reached the final ruling stage. To read all the documents related to these proposed AVAs, click here: http://www.regulations.gov/#!docketDetail;D=TTB-2013-0003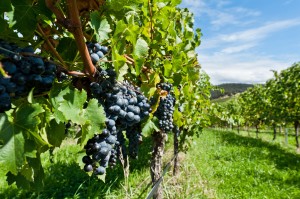 Eagle Peak Mendocino County – A proposal to establish a new AVA to be known as Eagle Peak Mendocino County is in the final ruling stage.  Eagle Peak Mendocino County is proposed in an area of moderately sloping, hilly terrain at elevations from 800 feet to 3,320 feet up the slope of Eagle Summit.  Along with the new AVA, the proposal calls for the modification of the boundaries of the adjacent Redwood Valley AVA in order to avoid splitting two vineyard properties, Golden Vineyards and Masut Vineyards, between the Eagle Peak and Redwood Valley AVAs.  If the proposal passes, both properties would be within the Eagle Peak Mendocino County AVA. To read more about this proposal, click here:  http://www.regulations.gov/#!docketDetail;D=TTB-2013-0004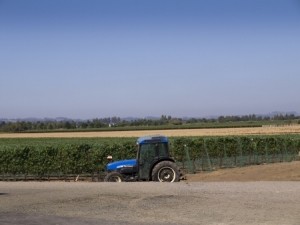 Paso Robles – After years of debate about the possible division of the Paso Robles AVA into North Paso Robles/South Paso Robles or even East Paso Robles/West Paso Robles sub-appellations, a proposal to establish eleven new AVAs within the existing Paso Robles AVA has made it to the "proposed rulemaking stage" of the AVA approval process.  If you have an opinion, now is the time to speak up! Public comments are welcome through January 21, 2014.  If all goes as planned, the new AVAs will be as follows:  Adelaida District,  Creston District, El Pomar District, Paso Robles Estrella District, Paso Robles Geneseo District, Paso Robles Highlands District, Paso Robles Willow Creek District, San Juan Creek, San Miguel District, Santa Margarita Ranch, and Templeton Gap District. For all the details, click here:  http://www.regulations.gov/#!docketDetail;D=TTB-2013-0009
If you would like to see all of the current AVA proposals on record with the TTB, just click here:  http://www.ttb.gov/wine/wine-rulemaking.shtml