If you are a Cabernet Sauvignon lover, rejoice! According to a new report issued today (January 6, 2014), Cabernet Sauvignon is now the most widely planted wine grape variety (by vineyard area) in the world.
This piece of news is actually the result of decades worth of research conducted by the University of Adelaide; funded by Australia's Grape and Wine Research and Development  Corporation. 
The report, entitled "Which Winegrape Varieties are Grown Where:  A Global Empirical Picture," is purported to be the first complete database of the world's winegrape varieties, compiled using data from over 44 countries.
The database and its narrative, which has more information than most of us have ever even dreamed of, is available for free download, courtesy of the University of Adelaide:  just click here.
According to the report, the top ten wine grape varieties grown worldwide are currently:
Cabernet Sauvignon
Merlot
Airén
Tempranillo
Chardonnay
Syrah
Garnacha Tinta
Sauvignon Blanc
Trebbiano Toscano
Pinot Noir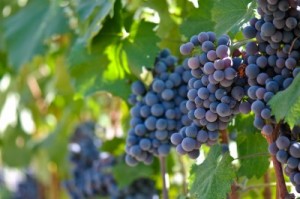 Other interesting pieces of information include the top five winegrapes that have increased in vineyard volume over the past ten years, which are:  Tempranillo (#1), Syrah, Cabernet Sauvignon, Merlot, and Chardonnay (#5).  Accordingly, the five grapes that have declined the most in vineyard volume are Airen at #1, followed by Mazuelo, Grasevina, Garnacha Tinta, and Trebbiano Toscano.
The report (all 670 pages of it) is a wealth of information – so much so that you should wait to download it until you have a large block of free time!
For More Information:  The University of Adelaide , Australia's Grape and Wine Research and Development  Corporation
Click here to return to the SWE Website.