Today we have a guest post by a recent CSW candidate who has generously agreed to share her Pearson VUE testing experience with us! Hopefully this will give all you CSW and CSS aspirants out there a realistic, personal insight into what you can expect from a Pearson VUE test.  In a nutshell:  it's great!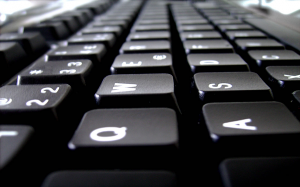 Our intrepid reporter goes by the code name "Candi" Candidate, CSW. (Spoiler alert:  she passed!) Read on to hear Candi's experience, and her useful tips as well:
I began studying for the CSW exam in January, 2014. By early May, I decided that late May would be my target time for the test. Conveniently, the remote testing option at Pearson VUE became available, so I scheduled my test on the first day that the scheduling was "live." Without my Pearson VUE option, the nearest test site would have been about 50 miles away, with unpredictable traffic. Pearson VUE, with choice of location, date, and time, was a much better alternative.
My test site was 10 miles from my home. I was able to schedule my first choice of date and location with about 2 weeks' notice.
As suggested, I arrived 30 minutes before the scheduled test time. Upon arrival, I learned that I was the first CSW candidate at this test site. I was the alpha! Once the identification and security process was complete, I was able to begin testing early.
Testing was done in a room with about 12 small cubicles. I chose to use the provided noise-canceling headset. Dead silence. I received instructions on the testing software via a short tutorial program. The tutorial will review your options for proceeding with the test. The software was straightforward; if you've taken online tests or even Internet quizzes before, you can easily do it.
Everyone has their own test-taking strategy. I chose to take my time, answer every question, and then review all of my answers. Answering all of the questions took 40-45 minutes, reviewing took about 10 minutes, and I submitted my answers with about 5 minutes to spare. Done! Deep breath!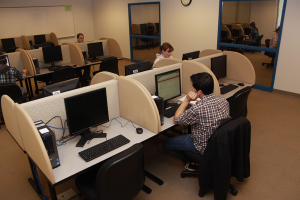 After leaving the testing room, I went back to the area where I initially checked in. There, I was given a 2-page printout of the results. Immediate feedback! My eyes focused on two words in the middle of the page: GRADE: PASS.
Another deep breath! A big smile to the friendly guy who checked me in and out!
Would I use the Pearson VUE testing option again? Absolutely. Convenient location and scheduling. Professional staff. Simple testing software. And did I mention immediate feedback?
Based on my experience, here are a few suggestions:
Verify driving directions. I received directions with my scheduling confirmation, but they were not as specific as typical online driving directions. Since you may be driving under (ahem) some stress, why not get more information before test day?
Expect tight security. The Pearson VUE experience included detailed identity verification, a candidate photograph, multiple palm prints, demonstrating that my pockets were empty, and video/audio monitoring in the testing room. While this may seem like overkill, Pearson VUE provides a wide range of testing for many organizations. It appears that all candidates are subjected to the same, rigorous procedure. Personally, the worst part was being photographed. I did not see the photograph. I did not want to see the photograph. I am sure it was just as charming as the one that appears on my driver's license.
Follow Pearson VUE instructions. Your confirmation will tell you what is needed and what is not allowed. After my identity was confirmed, I was required to secure all items in a provided locker. I was allowed one form of ID in the testing room.   Nothing, and I mean nothing, else was allowed.
Use the tutorial. While the software seemed simple to me, why not take advantage of everything available to help you along the way?
Develop a plan. You will have 100 questions to answer within 60 minutes. The tutorial will show you your options for proceeding. What worked for me might not be your best strategy. Just as everyone learns differently, everyone tests differently.
Now, time to celebrate with a special glass of vin/vinho/vino/wein/wine. Cheers!
Click here for more information on CSS and CSW Exams at Pearson.