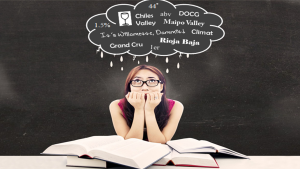 Today we have a Conference Preview from Tim Gaiser, MS about test anxiety – something Tim has witnessed first hand many times over his long and much-lauded career as a wine educator. Read on for information on Tim's upcoming conference session!  
"Over the last 20 years I've coached and examined thousands of students. One of the most concerning things I've noticed in that time is that some students simply don't test well.  Often, regardless of how well they've prepared for an exam, their anxiety level is so high that they simply can't function at their best – much less function at all.  This could be the cruelest of fates as some remarkably talented students are never able to pass an exam simply because their stress level is too high.
In the past year I've worked with a group of students using various strategies that have proven effective for dealing with test anxiety as well as building confidence and helping them to bring their very best self – their "A game" – when needed.   In my session we'll cover some of these strategies including EFT (Emotional Freedom Technique), Spin Dynamics, Submodalities, Clearing the mechanism, the Circle of Excellence."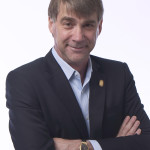 Tim Gaiser is an internationally renowned wine expert and lecturer. He is one of 175 individuals worldwide to ever attain the elite Master Sommelier wine title. Over his 25-plus year career Tim has taught thousands of students in wines and spirits classes at every level as well as developing wine education programs for restaurants, winery schools and wine distributors. He has experience in all phases of the wine industry – online, wholesale, retail, winery, and restaurant – including stints at Heitz Wine Cellars in the Napa Valley and Bix and Cypress Club restaurants in San Francisco, and Virtual Vineyards/the original wine.com. His client list includes Fosters Global Wines, Diageo, American Express, Evian, Pepsico International, Fiduciary Trust, Franklin-Templeton, Morgan Stanley, and Wells Fargo. 
Tim has written for a number of publications including Fine Cooking Magazine and Sommelier Journal. He also writes for numerous wine and spirits clients including Champagne Perrier Jöuet, Wines of Germany and the Portuguese Cork Quality Association. Gaiser has served as the author and lead judge for the Best Young Sommelier Competition and the TopSomm Competition, the two major American sommelier competitions. Considered one of the leading wine tasters and educators, Gaiser was recently featured in the Think like a Genius Wine Master training product, created by the Everyday Genius Institute.
Prior to developing his wine expertise, Tim received an M.A. in Classical Music. He played classical trumpet as a freelance professional and as an extra with the San Francisco Opera until 1988.
Tim's session, "Psych Up: Strategies for Dealing with Test Anxiety" will be held on Wednesday, August 12th at 3:00 pm as part of SWE's 39th Annual Conference.