Congratulations to the 2015 Winners of the Society of Wine Educators' scholarship for hospitality students!   
These six deserving culinary/hospitality students will receive the opportunity to take the CSW exam (and in one case, the CSS as well) and be provided with the following benefits:  A one-year membership to SWE, The CSW Study Guide, the CSW Workbook, one year of access to the online Wine Academy, the opportunity to take our online prep class, and the opportunity to take the CSW/CSS Certification Exam.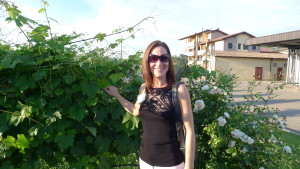 Dana Bergen of the University of South Carolina (Nominated by Sandy Strick): During a twelve year accounting career, Dana utilized the hospitality industry as her creative outlet by leading several planning committees for company social functions, moonlighting with a catering company, and even owning her own personal chef business. When her husband was transferred from Atlanta, Georgia to Columbia, South Carolina, she took the opportunity to change careers by studying for a master's degree in International Hospitality and Tourism Management from the University of South Carolina.  Dr. Sandy Strick, her wine professor and mentor, inspired her to explore the world of wine in many ways.  As a part of her academic wine education, she achieved Introductory Sommelier, and participated in the 2012 Banfi Scholastic Wine Tour in Tuscany, Italy. Dana feels honored to be one of the lucky recipients of the 2015 CSW Scholarship and wants to express her gratitude to all who continue to inspire her.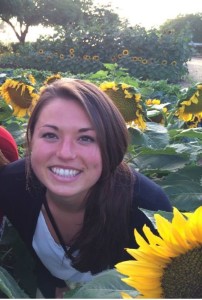 Mariah (Ellie) Skinner of the University of South Carolina (Nominated by Sandy Strick): Ellie Skinner was born and raised in Jacksonville, Florida. She is currently a senior at the University of South Carolina and will be graduating in August 2015 with a Bachelor's Degree in Hospitality Management. In the fall of 2013, Ellie took a specialty course covering the wines of Napa Valley. This class sparked her interest, and led her to enroll in two more wine courses; including the "Specialty in Sonoma Wines" and the "Advanced Wine Course." This summer, Ellie is interning at Wente Vineyards in Livermore, California. She looks forward to beginning her studies for the Certified Specialist of Wine Exam, and learning about the business side of the wine industry during her internship with Wente.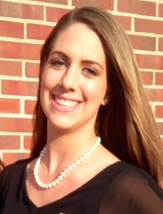 Dana Warnecke of Purdue University (Nominated by Richard Ghiselli): Dana Warnecke is currently a senior in the School of Hospitality and Tourism Management at Purdue University. Post-graduation, she plans on further developing her knowledge of the hospitality industry through participating in a hotel management training program.  She is most passionate about traveling, food & beverage operations, and event anagement. Dana is very excited to build her wine industry knowledge and looks forward to learning how the world of wine impacts the hospitality industry as a whole.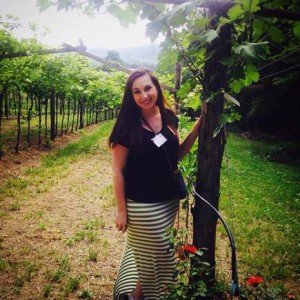 Morgan Charde of the University of Delaware (Nominated by Robert Nelson): Morgan Charde is a 2015 graduate of the University of Delaware's Hotel, Restaurant and Institutional Management department. Upon taking Dr. Robert Nelson's Beverage Management class, she found a passion for  wine studies. She has spent the past year working to teach a Wine Seminar Series and lead an Educational Wine Dinner at the University's student-run restaurant. Morgan  has also spent time traveling to different vineyards around the country and over the summer visited Italian vineyards with the Banfi Vintners Scholarship Trip. This August she will be attending the Culinary Institute of America's Greystone Campus in Napa in pursuit of a certificate in Wine and Beverage Studies. Outside of her wine studies, she enjoys the culinary arts, watching "Law and Order," and spending time with her family and dog in her hometown of Syracuse, New York.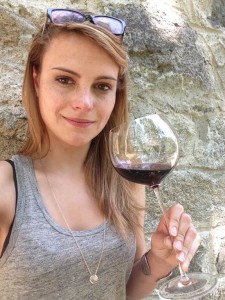 Alexandrea Innes of Johnson & Wales University (Nominated by Ed Korry): Alexandrea Innes is finishing up her academic career at Johnson & Wales University in Providence, Rhode Island where she is pursuing a bachelor's degree in Culinary Arts and Food Service Management as well as the Sommelier minor. Alexandrea is currently working in the Tasting Room at Carolyn's Sakonnet Vineyards as well as at Bottles Fine Wine in Providence. This year, she received the Kopf Student Achievement award and will be going on a trip sponsored by Kobrand to wineries in California, France, and Italy. Alexandrea would like to express her gratitude for the many opportunities that have opened up due to her education with the Society of Wine Educators.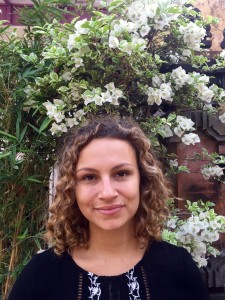 Michelle Malott of California State Polytechnic University, Pomona (Nominated by Dr. Margie Jones): Michelle Malott is a 2015 graduate of Collins College of Hospitality Management at California State Polytechnic University, Pomona. After taking the "Wines, Beers and Spirits" course and completing the Court of Master Sommeliers' Introductory Course, she found a passion for the beverage industry. Michelle was Dr. Margie Jones' student assistant her senior year.  As a student assistant, she had the opportunity to help select wine and beers for the classes and create learning materials for her peers. In an independent study course she had the unique opportunity to create a tutorial on wine and food pairing as well as etiquette that was used to train the students enrolled in the college's Restaurant at Kellogg Ranch.  This experience only furthered her interest in the educational segment of the beverage industry.  Michelle plans to pursue a Masters Degree in Enology and Viticulture. Michelle's other interests include exploring the world through culture, language, taste and the study of yoga. She looks forward to completing the Certified Wine Specialist exam and appreciates this special opportunity.
Congratulations!